October 16th, 2014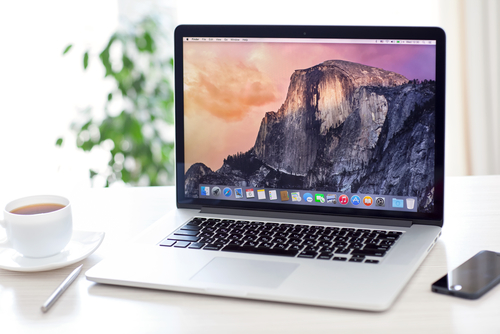 The latest version of the native operating system for Macs was officially released today. OS X Yosemite takes the place of OS X Mavericks as the latest and greatest operating system available. Overall, the functionality of Yosemite is similar enough to previous versions of OS X that it won't feel foreign to everyday users. However, there are some key features and additions that you should be aware of. At Lifehacker, Thorin Klosowski published a list of what you need to know about OS X Yosemite. Here are the main points.
By pressing Command and spacebar, you're able to open 'Spotlight', which isn't new to Yosemite. But, it's much more useful now than it was previously. In addition to using Spotlight to search your hard drive for applications and files, users are able to search the web, find content on iTunes, read the news, check for movies playing in local theaters and much more. Spotlight has become more of a one-stop feature to help users with whatever they're currently doing.
Yosemite has turned iCloud into an easily accessible storage feature, which is probably closer to the way it was originally envisioned. Similar to Dropbox, users are able to upload just about anything to their iCloud account, then access it from their other devices. The simplicity and ease of access makes you wonder why this isn't the way iCloud has always been.
A Better Notification Center
How do you improve the Notification Center in Yosemite? By making it customizable with widgets. Head to 'System Preferences' to view a list of available extensions. Soon, third party extensions will also be available, which means your Notification Center can sync with extensions from Apps you're already using. To add widgets, open the Notification Center and click 'Edit'.
While the Mail app in Yosemite looks similar to what was featured in OS X Mavericks, it actually includes a number of handy extra features. You can now sign PDFs and other documents directly within the Mail app without adding a third party app. There's also a 'Markup' button that allows you to make notes on images before you send them. Finally, send larger files via the Mail Drop feature. Instead of attaching large files directly to an email, Mail Drop uploads them to iCloud and sends them to your Contact.
With OS X Yosemite just being released, it may be wise to wait to upgrade. While a public beta version has been available for quite awhile, there are still bound to be some bugs in the days following this official release.
If you're having issues with your Mac, or any other device, Geek Rescue is here to help. Stop by or give us a call at 918-369-4335.
For your business solutions needs, visit our parent company JD Young.