Three Common Problems And Solutions For Apple's iMessage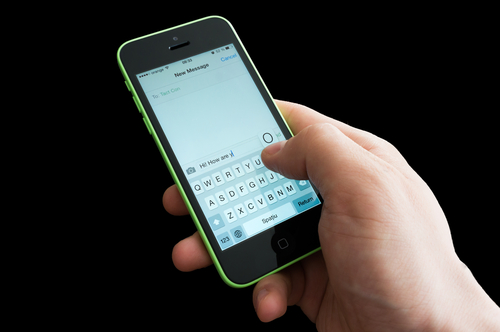 If you're an iPhone user, you're likely familiar with iMessage, an alternative to SMS messaging between Apple users only. You're also probably familiar with iMessage issues, which seem to be numerous. At Lifehacker, Thorin Klosowski has some advice for how to overcome some of the most common problems encountered by iMessage users.
If you have an iPhone, you may also have an iPad and Mac. Apple counted on this loyalty when they built in the ability to sync iMessage to different devices. Unfortunately, it's not so easy to get syncing to work correctly. If you're having trouble, the first thing to check is whether the phone number and email on iMessage matches on each device. On your iPhone, go to the Messages Settings menu and select 'Send and Receive'. On your Mac, with Messages open, check the Preferences menu. Now match up the email address and phone number shown on each device. If they're not the same, that's your problem. If they are, try restarting both devices.
Losing service on your smartphone is frustrating but it becomes worse when it completely breaks iMessage, even once service is restored. Some users have experienced this when they've attempted to send a message with no service. The message gets caught in a loop and those users are then unable to send or receive with iMessage even when their phone is otherwise back to normal. Many of their sent messages are even marked 'delivered' but other users don't receive them. Fortunately, the fix is fairly simple. Either delete the entire message thread containing the message sent without service by swiping left, or delete just the individual message.
Soemtimes it doesn't take a loss of service for iMessage to break. There are times when users report being unable to send messages even when there's been no problems with their network. The first step is to check if Apple has reported any problems on their end. The reality is that iMessage goes down from time to time. If there's no reported downtime, try turning off iMessage then turning it back on. Then, enable the 'Send as SMS' option in the Messages Settings menu. If neither of these allow you to send messages, try resetting your network under the General Settings menu.
If you're having problems with your Apple device that you can't fix yourself, call Geek Rescue at 918-369-4335.
May 20th, 2014