April 22nd, 2014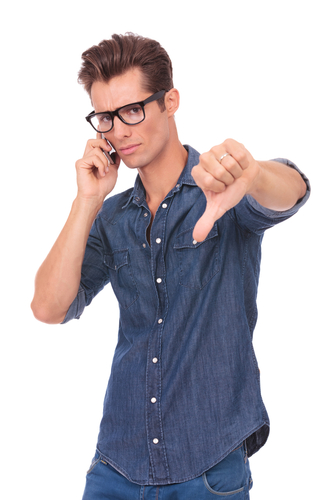 At the end of March, HTC released their latest flagship smartphone, the HTC One M8. Leading up to the release and in the weeks since, the device has earned rave reviews for a number of innovative features and high quality specs. But, it's not perfect, as no smartphone could be. At CIO, Al Sacco explained his biggest beefs with HTC's offering.
The first feature that sticks out about the One M8 is that it uses dual lenses on its rear-facing camera. HTC calls it "UltraPixel" technology. The two lenses are expected to accurately calculate the distance of subjects in order to yield better images. In reality, bright light environments result in washed out colors. Combined with the lower than expected 4 MP, the One M8's camera is a definite disappointment.
The One M8 comes with a bundle of software that gives the device a number of features that sound great on paper. In practice, many users find them cumbersome, annoying or useless. HTC Sense features include gesture based commands and a home screen panel designed to deliver interesting information. In most cases, these features feel gimmicky and actually inhibit users from accomplishing their tasks.
The fact that the One M8 features memory card support is noteworthy. With a capacity for microSD cards up to 128GB, users are able to add plenty of space for nearly any application. The execution of this memory card support is lacking, however. Specifically, the only way to open the slot to add or remove a memory card is with a small tool that comes with the phone. This is limiting for a mobile device that might not stay close to the tool at all times. It's also extremely easy to lose or misplace the tool, which means you'll be left prying open the memory card slot with a paper clip.
This final complaint isn't about the actual smartphone at all. Instead, it focuses on the highly publicized Dot View case, which has appeared in most of the advertising for the One M8. Some readers will immediately see the case's display as similar to a Light Bright. There are small holes that display lights of different colors to allow users to check the time, get notifications and even answer phone calls without opening the case and turning on the screen. Again, on paper this sounds great. The problem is how cheap the case feels. At a retail price of $45, that's unacceptable. It's also awkward to use and keep open when you actually want to use your phone. Since it doesn't do anything revolutionary, considering most smartphones display similar information on their lock screen, this case certainly isn't a reason to purchase the device.
These flaws don't necessarily mean that the HTC One M8 is not right for some users. No smartphone is perfect, but it's best to understand the positives and negatives before hitching yourself to your next phone.
Regardless of the make and model of your smartphone, Geek Rescue is here to fix it when it breaks. When you have issues with any of your devices, come by or call us at 918-369-4335.