Removing Browser Hijacker Snap.do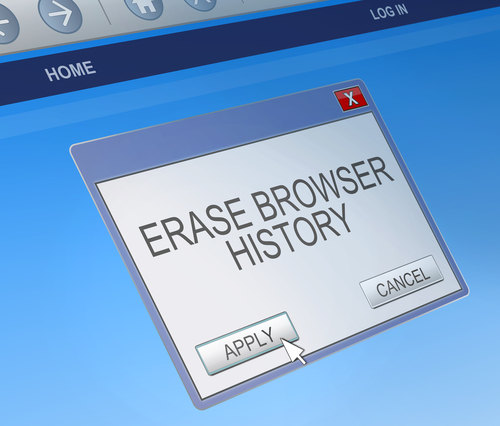 A browser hijacking program does just what it's name suggests it does. When you load your web browser of choice, the hijacker goes into effect and sends you to an alternate website than your chosen starting page. Often, this is an alternate search engine that allows malware developers to record your search and browsing habits, which helps them develop more effective malware. These search engines could also direct you to websites that infect your machine with malware without your knowledge. One of the most infamous browser hijackers is Snap.do, which is running a many users' computers without them knowing it. At A Tech Journey, Anup Raman explained the most common way to remove Snap.do.
For most users infected with Snap.do, the program will appear in the list of programs installed on your computer, which means you can click on the uninstall option and get rid of it. Go to your 'Control Panel' and click on 'Programs and Features'. A list of everything installed will come up that you can search for 'Snap.do', 'Smart Bar' or anything from developer 'Resoft Ltd'. Once you've gone through the uninstall process, search your hard drive for 'smartbar.installer.mini', which is an executable file often found in the Downloads folder. Remove that file, then run a full anti-malware scan. Now that the program has been removed, you'll want to load your preferred web browser and make changes there.
Mac users have a similar process for removing Snap.do. First, open the 'Applications' folder on the desktop. One of the applications listed should be 'Snap.do', which you can click on and drag to the trash. Now, empty the trash. That should remove the program from your computer, but you'll still want to load your preferred web browser to remove it completely.
Before Snap.do is completely removed, you need to change the settings in your browser. For IE, open the browser and click on the gear icon in the top right corner. Select 'Internet Options' or 'Tools'. Click to the 'Advanced' tab and click on the 'Reset' button. A new window will appear where you need to check the box next to "Delete personal settings" and then click 'Reset' again. Close the window, and hit 'OK' on the prompt that opens, then close the browser. When you open it again, Snap.do should be gone.
For Chrome, open the browser and click on the menu button. Hover over 'Tools' and select 'Extensions' from the menu. Snap.do should be listed here. Click on the trash icon on the right next to Snap.do then click the menu button again. This time, go to 'Settings' and select 'Manage Search Engines'. Click 'Make default' next to whichever search engine you want to use, then click the 'X' next to Snap.do. Finally, go to 'Settings' one more time and under 'On startup', click the button next to 'Open the New Tab page'. That should do it.
Open the browser and click on the 'Firefox' button in the top left corner then select 'Help'. Depending on your operating system, you may be able to click on 'Help' from the menu bar. Go to 'Troubleshooting Information' then select 'Reset Firefox'. A confirmation window will appear where you'll need to select 'Reset Firefox' again. Your browser will close, then re-open with Snap.do removed.
These are the typical fixes for Snap.do and other browser hijacking programs. But, these methods won't always completely remove the problem. In some cases, the malware is more complicated and will need additional work to remove.
For those complicated cases and for other IT problems, call Geek Rescue at 918-369-4335.
For your business solutions needs, visit our parent company JD Young.
October 6th, 2014