Apple Security Flaw Requires Immediate Update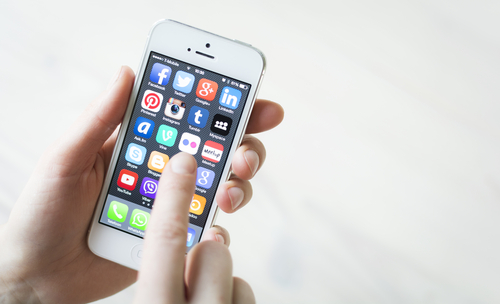 Over the weekend, Apple released an update to its mobile operating system, iOS. Version 7.0.6 for iOS 7 devices and 6.1.6 for iOS 6 devices were seemingly rushed out to fix a bug that put users' data at a significant risk. At Gizmodo, Brian Barrett explains why iOS users should update their devices as soon as possible.
The bug, or security vulnerability, that Apple is now attempting to fix involves a flaw in the operation of SSL, which stands for Secure Sockets Layer. Using SSL allows for private and secure communications between your web browser and the servers it need to communicate with to access different websites. When you see the small lock icon appear in your browser's address bar, that means that SSL is functioning and securing your connection to the site you're currently on.
Without SSL, everything you send to a server and receive back is up for grabs. SSL verifies that your browser is contacting the correct server for the website it's displaying, but the Apple bug prevents that from happening. This opens the door for what's called "man in the middle attacks", which refers to a third party intercepting data intended for someone else. So, your log-in credentials for any online account you have, payment information for an online purchase, emails and a number of other potentially costly possibilities can all be stolen and monitored by criminals.
The vulnerability affects not only browser Safari, but also Calendar, Facetime, Keynote, Twitter, Mail, iBooks and more. Any time you've used one of these apps on an unsecured network, which could be anything from free WiFi in a coffee shop to the network at your job that doesn't require a password, all the data you've accessed and submitted could have been intercepted.
This flaw has an update for devices dating back to the iPhone 3GS and fourth generation iPod Touch. Any devices older than that likely won't have an update available to fix the problem. This is also an issue for Mac users with the OS X operating system. While there's a known vulnerability for Macs, there isn't currently a patch or update to fix it.
While exploits of this vulnerability only recently began being spotted, the SSL flaw has been in both iOS and OS X since September of 2012. For the past year and a half, data has been available through a fairly simple exploit on one of the most popular mobile devices. If you haven't already updated, do so now. If there isn't an update available for your device yet, avoid using the affected apps on any unsecured networks.
Security vulnerabilities are a serious concern for any device. If you've experienced an attack and have a device infected with malware, or want to explore additional security options, contact Geek Rescue at 918-369-4335.
February 24th, 2014