December 15th, 2014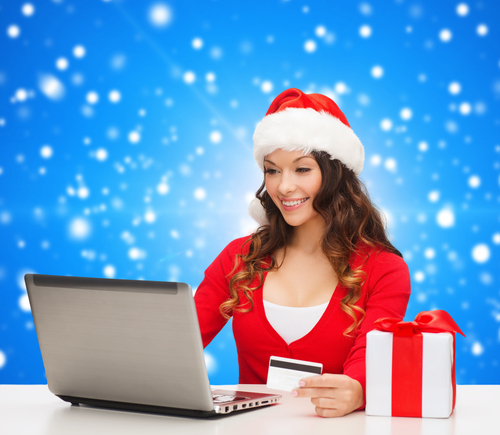 The holiday season is typically a busy season for hackers and malware developers. With increased activity online because of online shopping, ecards, emails and more holiday festivities, there are also increased opportunities to infect users with viruses or steal their information. A post at Spyware News details some common methods used to victimize users around the holidays in the past. Here are three to watch for this year.
Think about all the website you visit for the holidays. You may buy airline tickets, book a hotel and order gifts in one afternoon. You'll also likely be checking you bank accounts during this spending spree. Unfortunately, cyber criminals know that there are millions of other people like you spending money online and they know you're always looking for a great deal. That gives them the opportunity to make fake websites, or spoof legitimate sites like your bank, in order to infect your computer or steal your payment information. Spotting a fake site can be difficult, depending on how much time has gone into crafting it. An old version of the company's logo, typos or a missing security step could clue you in. It's also important to keep your browser and antivirus program updated since they can sometimes alert you to a suspicious website.
Spam coming to your inbox isn't a problem specific to the holidays, but there are some scams that attempt to use your excitement for the season against you. Many users are directed to the fake websites mentioned above after receiving an email promising a great deal or telling them they've won a contest. As always, following links in your email is a risky business. Be especially wary of attachments because that's a common method for delivering malware. It sounds easy enough to not open attachments, but they'll be labeled with something enticing that will be difficult to resist.
Not everyone does all of their shopping online. There are still plenty of folks who go out to get their shopping done, but there are dangers there too. Free WiFi at department stores or coffee shops is a convenient way for you to use your smartphone while shopping, but they also allow those with a little know-how to monitor your activity and steal your information. Never make purchases or enter passwords while on a public, unsecured connection.
If you are online during the holidays this year, you're likely to encounter at least one of these tactics. Staying safe involves have an updated antivirus program installed and being cautious with your activity.
If you do fall victim to one of these attacks, call Geek Rescue at 918-369-4335.