November 17th, 2014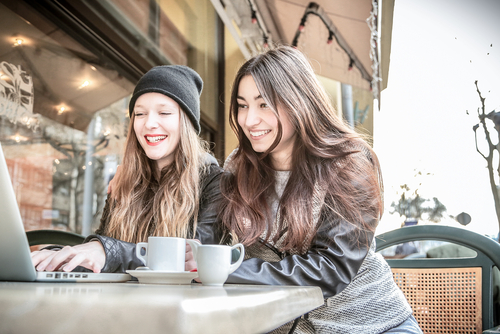 Many users mistakenly believe they're safe on a public WiFi connection or never consider their security at all. For example, if your smartphone is set to automatically connect to available networks, you could be putting your data at risk every time you walk into a business with complimentary WiFi. The risk isn't from the websites or apps you use, but rather from others who are also connected to the same network. At Lifehacker, Whitson Gordon recently published some tips for how to stay safe while connected to free WiFi. Here's what you need to know.
Many users have enabled the sharing of files or printers, but these settings leave the door open for anyone on a public network. Especially if you're using a laptop that's typically connected to your home or work network, you'll want to go in and check the sharing settings if you're planning to do some work on an unsecured network. If you're using Windows, you can access these settings through the control panel. Go to 'Network and Internet', then 'Network and Sharing Center' and select 'Advanced Sharing Settings'. On a Mac running OS X, go to 'System Preferences', then 'Sharing' to disable sharing options.
When you connect to an unsecure website over HTTP, data exchanged is transferred over your network in plain text, rather than being encrypted. This becomes a major issue when the data involved is sensitive like your log-in information or credit card number. That's why it's important to check in your browser's address bar and see if HTTP or the more secure HTTPS. Most of the websites you visit regularly, like Google and Facebook, will automatically default to an HTTPS connection, but other sites can use one just by manually entering "HTTPS://" in front of their URL. This will encrypt the data being sent from your device to the website and back, but it isn't completely foolproof. In most situations, it's better to just wait until you're on a more secure network to conduct any business that requires you to enter sensitive information.
This is probably both the simplest and most effective security tip. If you don't want to worry about security and aren't actively using the internet, turn off WiFi completely. If you have to work in a public space like the airport or a coffee shop, think about what you can do offline and try to finish those tasks first. If you have to use the internet, don't leave your connection open once you're done with it, or even if there's a prolonged dormant time. Similarly, make sure to turn off automatic connections to networks in your mobile devices to avoid them connecting to unsecured networks without you knowing.
There are those who believe you're never truly safe on a public network without using a virtual private network, but these tips will help keep you adequately secure in most situations.
For help improving the security on your devices, or for help removing malware and other problems, call Geek Rescue at 918-369-4335.
For your business solutions needs, visit our parent company JD Young.