September 29th, 2014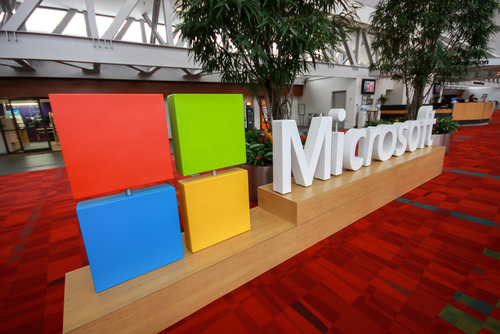 The public will get a long-awaited preview tomorrow of the newest version of the Windows operating system. Microsoft is currently using the code name 'Windows Threshold", but that's expected to become Windows 9 before release. At ZDNet, Adrian Kingsley-Hughes put together a list of features he wants to see from the newest operating system if it's going to keep up with the competition.
The updating process has been a complaint of Windows users for about as long as there has been a Windows operating system. Keeping your operating system fully updated helps to keep your system secure and compatible with new technology. But, the current method leaves a lot to be desired. Among the complaints are how long it takes to fully update and patch a system, even in Windows 8. There also seems to always be updates available, which is frustrating when you just finished rebooting from an update. Speaking of, reboots should be kept to a minimum given how disruptive they are to typical users. Finally, it's rare that all available updates are able to be installed without issue. It seems there are always a few that refuse to install correctly for some reason. Improving this process would allow more users to run up to date systems.
While you'd like to think a catastrophic failure won't happen to you, it's still a good idea to plan ahead just in case. When a Mac encounters this serious problem, there's a fairly simple recovery process that can be done"over the air". For a Windows user however, you're left trying to remember where you put all of those disks or keys that came with your operating system or computer. Most users won't know off-hand where those tools are months or years after purchase. But, as Apple demonstrates, they shouldn't be necessary.
Desktop Specific Experience
It's understandable that Microsoft would want to include tablet users into their Windows audience with Windows 8 given how popular tablets have become recently. Unfortunately, the way they chose to target tablet users forced desktop users to suffer through features that weren't specifically designed for them. Instead of trying to satisfy both the desktop and mobile audiences, Microsoft would be better off focusing Windows 9 on desktop users only and having a different operating system, or at least a modified version, for tablets.
Creating backups of the data stored on your computer is advice that's relevant to most security and protection tips. Regardless of what catastrophes befall your desktop, if you've backed up your data recently, you should be able to recover. Unfortunately, Microsoft hasn't made the back up process simple enough. What should be a primary feature designed to be easy to use for everyone is actually mostly hidden and only used by more advanced users.
We'll find out soon what advances Microsoft has made with Windows 9. Whether or not you plan to upgrade your system, Geek Rescue is here to help when there's problems. Come by or call us at 918-369-4335.
For your business solutions needs, visit our parent company JD Young.