Seven Features New To iOS 8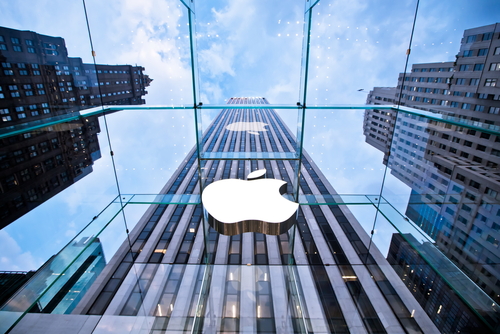 You've likely heard plenty about iOS 8 in the past week and may have even updated your Apple device, but do you really know what iOS 8 is capable of? More importantly, do you know why it's better than the previous operating system, iOS 7? At Gizmodo, David Nield put together a handy list of "things you can do on iOS 8 that you couldn't do on iOS 7". Here are seven new features that are most useful.
This new feature has actually gotten quite a bit of publicity and led others to wonder why it was never before possible to add a different keyboard to an iPhone. There have been many complaints about the native keyboard in iOS, although just about every digital keyboard has its quirks. Now, you can go find the keyboard that fits your typing habits best.
Here's another feature that surprisingly wasn't already available. By going to Settings>General>Usage>Battery Usage, you'll be able to see how each app is affecting your battery. This could prove to be extremely useful in situations where your battery is low and you're nowhere near a charger. Or, could help you decide if a new app is worth the trouble or not.
Creating timelapse videos is now possible by simply enabling an option in the Camera app. One frame of video will be captured each second. These timelapse videos will then be saved to your photo stream with a timer icon in the corner to help you identify them.
Group texts between multiple contacts are handy, but can quickly become an annoyance. In iOS 8, you're now able to remove yourself from group chats you no longer want to be a part of. Select the 'Details' option from conversation screen to see this option and other new choices.
If you're ever in a position where you don't want to send a text message, but also don't want to talk on the phone, there's the new feature of Voice Messages. These are simply short audio recordings you can send directly to contacts. It's like leaving them a voicemail, but quicker. In iMessage, press and hold the record button to start a new message, or press play to hear a message you've received.
A timer has been a standard feature for digital cameras for years and now your iPhone can take pictures on a three to ten second delay. To enable this feature, tap the timer icon in the Camera app and then quickly gather your relatives for a group shot.
First, Apple Pay will let you purchase items without having your credit card with you. You'll load the card's information into Apple Pay and then pay directly with your iPhone. A useful idea, but also one that makes your phone even more valuable to criminals. Adding your card's information to Apple Pay could be tedious, but iOS 8 enables the ability to scan credit cards. You can also use this feature when buying items online. Just use the 'Scan Credit Card' option in Safari.
If your iPhone or iPad have any kind of issues, bring your device to Geek Rescue or call us at 918-369-4335.
For your business solutions needs, visit our parent company JD Young.
September 22nd, 2014