Four Reasons To Wait To Upgrade To iOS 8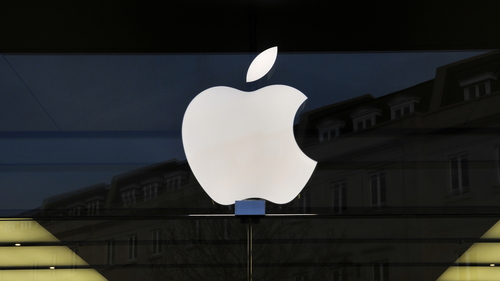 Apple's latest mobile operating system, iOS 8, is set to be made available today, just ahead of the release of the iPhone 6. The new OS is compatible all the way back to the iPhone 4S, although installing it on older devices is bound to come with some issues. Before you upgrade your device to iOS 8, however, Zack Whittaker of ZDNet suggested a few reasons why waiting is a better option.
Apple makes new operating systems available to developers well ahead of their official release. This way, apps can be tested and made compatible for users when they decide to upgrade their device. However, not every app on your phone or tablet is likely to work with iOS 8 immediately. You can bet that Facebook, Twitter and other well-known, widely distributed apps will be compatible and may even have some additional features. However, other apps may either not be getting an update, or may be stuck in the Apple queue, waiting for the updated version to be approved so it can make it's way to the App Store.
Many users take the opportunity to "jailbreak" their devices, which voids the warranty but allows them additional functionality and compatibility. It usually takes a few weeks for a new version of iOS to get hacked and a new jailbreak to be made available, however. And so far, there hasn't been much news at all about jailbreaks for iOS 8. So, if you rely on your device to be jailbroken, updating to iOS 8 is not a wise choice.
As with any large scale update, there will be bugs for early adopters. These will likely be fairly minor, but could lead to some major annoyances. If you don't have a good reason to upgrade your device, and it's working well currently, then waiting a few weeks to adopt iOS 8 could save you from these issues as Apple will patch and update to fix the bugs as they're reported.
Before upgrading any device, it's wise to create a back-up of all of your files, just in case the upgrade wipes out anything you wanted to keep. Even with back-ups, once you've upgraded to iOS 8, downgrading back to iOS 7 is not easy. In fact, Apple doesn't support the most common ways of downgrading a device and it takes unofficial apps and software. So, the choice to upgrade isn't one to be taken lightly.
Despite these potential problems, iOS 8 has its advantages over previous versions of Apple's operating systems. However, it isn't worth rushing into.
If you need help with your iPhone, iPad or any other device, come by Geek Rescue or call us at 918-369-4335.
For your business solutions needs, visit our parent company JD Young.
September 17th, 2014