Four Ways To Stay Secure, Even On Public WiFi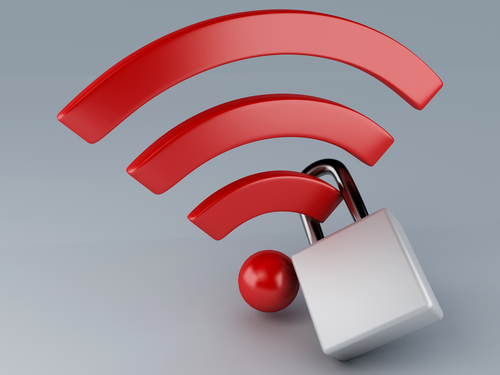 You've likely heard warnings about using unsecured WiFi networks, but what have you done to protect yourself? According to a recent study conducted by Experian, most of us are making little to no effort to stay secure despite understanding the risks. More than a third of those responding admitted to logging into their bank account while on public WiFi and over half of respondents admit to entering credit card information to sites without checking to see if they're secure. And yet, 9 out of 10 believe everyone should be more concerned about identity theft.
So, what can you do? At Private WiFi, Jared Howe listed some ways to keep your personal information secure in any situation.
Whether you regularly connect to public WiFi or you're extremely careful, chances are the password to at least one of your online accounts will be compromised eventually. Password theft can occur in many different ways and it doesn't always mean an individual user did anything wrong. That's why it's important to regularly change passwords and use unique passwords for each account. Changing your passwords protects you in case your log-in credentials were recently stolen and using different passwords for each account ensures that when one account is hacked, it doesn't mean a criminal now has access to multiple accounts.
In order to infect your device with malware or trick you into giving up your personal information, cyber criminals have a variety of methods. You have to be cautious of links and attachments sent to you in an email. Downloading these attachments or following these links can infect your device. Sometimes, the websites those links point to are designed to persuade you to enter your information, however, which then allows criminals to use that information to hack into accounts or steal your identity.
Many users don't use any kind of lock on their smartphone or tablet, but that makes your device more of a target. Even though most locking methods aren't incredibly difficult for a knowledgeable individual to by-pass, just having one in place discourages many would be thieves. It's also advisable to disable geotagging features.
If you find yourself needing to connect to public WiFi often, you should consider investing in a Virtual Private Network. A VPN encrypts the data transmitted between your device and the internet, which would otherwise be free to intercept on an unsecured network. There are many options available for effective VPNs.
Staying secure means investing time and money now in order to avoid catastrophe later. For help with security on any of your devices, or to recover from a malware infection, call Geek Rescue at 918-369-4335.
For your business solutions needs, visit our parent company JD Young.
October 14th, 2014