Five Setting To Change In iOS 8 For Privacy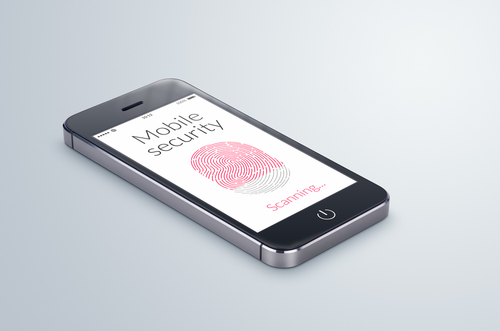 Now that iOS 8 is available to be downloaded on older devices, and with the iPhone 6 set to be released tomorrow, it's time to identify the risks involved with the new operating system. Any new OS comes with some default settings that need to be changed to maximize the security and privacy of your device. At ZDNet, Zack Whittaker helps locate the settings that users should change immediately after adding iOS 8 to their phones and tablets.
Location tracking in apps
You may have noticed that a number of apps request access to track your location even when it doesn't seem to make any sense for them to do so. Even worse is that these apps often try to continue tracking your location when they're not in use. In iOS 8, you'll be prompted with a pop-up notification informing you that an app wants to track your location "even when you are not using the app". In most cases, you'll want to tap "Don't Allow" when confronted with this pop-up. If you find out later that the app really does need your location, you can always change this selection in the app settings.
Another problematic characteristic of apps is their insistence that you give them access to your personal data like your contacts, email, photos and calendar. Social networking apps might use these to help you find friends who are also using the app. But others don't have any real functionality tied to this data. Instead, the app simply uploads this information to their servers, which means this data is in another location where it can be stolen and used against you. To stop this, go to the 'Settings' menu and select 'Privacy'. Then, you can go and select which apps have access to certain data on your device.
If you lose your phone, this feature is your best hope for finding it. This feature also allows you to lock or remotely erase your phone in the event of theft and your phone will send its location to Apple's servers just before it powers down. To enable it, again head to the 'Settings' menu, then 'iCloud' and select 'Find my iPhone'.
iOS 8 introduces the option to send voice and video messages through iMessage. Unfortunately, messages of any kind sent with iMessage are available to anyone with access to your device. That means if you keep messages saved forever, anyone could go back and read, listen or watch them. To prevent that, enable the option to have messages expire after a specified amount of time. Head to 'Settings', 'Messages' then 'Keep Messages' to see your options.
Most users don't want advertisers to be able to track their location and data, but they can do just that through the Safari web browser if the right settings aren't changed. While you aren't likely to stop the practice altogether, you can limit the data collected by going to the 'Settings' menu, then 'Privacy' and 'Advertising'. Enable 'Limit Ad Tracking' and use the 'Reset Advertising Identifier' option.
These are the settings most users will want to change immediately once they've either downloaded iOS 8 or purchased their new iPhone 6. These changes don't make your device completely secure, but they do help.
If any of your devices are in need of a fix, bring them to Geek Rescue or call us at 918-369-4335.
For business solutions needs, visit our parent company JD Young.
September 18th, 2014