Comparing Three High-End Laptops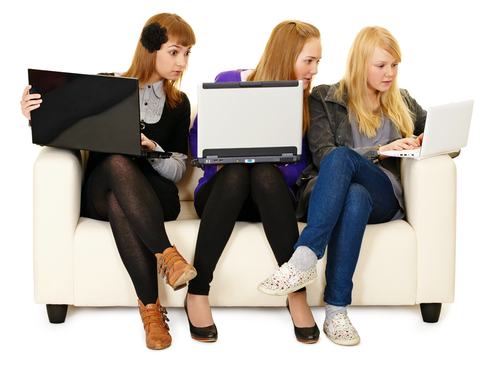 Regardless of what task you're trying to accomplish, your success is dependent to some degree on the tool you're using. When it comes to computers, faster processors and more RAM typically suggest a machine is more suited to more complex tasks, like those you might be faced with at work everyday. At CIO, John Brandon tested three top of the line laptops to find which one is the most valuable for professionals. Here are the results.
The very construction of this laptop stands out because it's also a tablet. Flip the screen and fold it over the keyboard to transform laptop to tablet. This is built like a laptop, however, so it runs off of a 1.8 GHz processor instead of slower mobile processors found in top of the line tablets. The screen boasts 2800 x 1620 screen with high resolution for crisp images. It comes with Bluetooth 4.0 connections, quick syncing capabilities with near-field communication and can wirelessly connect to an HDTV. Even with 1 TB of hard drive space and 12 GB of RAM, the Flip 15 only weights about 5 pounds and includes a battery that lasts up to 5 hours. The display and extra features top this list, but performance, while fast, is the slowest of the three laptops tested. Still, you get a fast laptop that's capable of tasks many laptops aren't for a price tag of $1799.
This entry from Hewlett Packard is built for demanding tasks like data analytics or photo and video editing. The graphics card is top notch, there's a BluRay optical drive capable of fast, exhaustive back-ups and it out-performed the other two laptops on this list. The processor runs at 2.7 GHz but can go to Turbo Mode and get kicked up to 3.7 GHz. It also features Bluetooth 4.0 ports and lasts about 5 hours on one charge. But there's no NFC for quickly syncing with other devices and no HDTV connecting capabilities. At nearly $3-thousand, it's by far the most expensive laptop tested, but the ZBook 15 backs up the price tag with elite performance. The lack of additional capabilities makes it less useful for the masses, however.
A 2.2 GHz processor, 12 GB of RAM and a high end graphics card put this Acer laptop in the same ballpark as the other two on this list, but it comes at a relatively cheap price of $1099. It weighs in at over 7-pounds making it the heaviest laptop tested and its battery only lasts about 4-hours on one charge. Still, it came close in performance with the ZBook 15 and features a huge 17.3-inch widescreen display. Again, Bluetooth 4.0 is here, but little else. For the price, that seems understandable.
These certainly aren't the only top-end laptops worth the money, but it's interesting to pit them against each other to see what you're really paying for. If you'd rather upgrade your existing laptop, or need repairs, call Geek Rescue at 918-369-4335.
January 13th, 2014