Samsung's Newest Smartphone: The Galaxy S5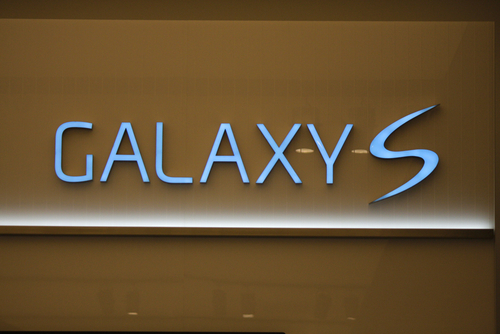 Any time a new iPhone debuts, it makes worldwide news, but there is a sizable audience that's equally interested in new Android smartphones. Samsung's Galaxy line recently debuted its newest member, the S5, at an event in Barcelona. Al Sacco of CIO reported on the new specifications and features.
The Galaxy S5 is bigger than its predecessors, which was expected. It outweighs the GS4 by 15 grams. It's also slightly taller, wider and deeper. The additional size and weight is partly attributed to a larger battery, which is 2800 mAh compared to 2600 mAh for the GS4.
The display on the S5 is also bigger, but not by much. At 5.1-inches, it has only gained 1-tenth of an inch on the previous Galaxy smartphone. Otherwise, not much has changed. There's still a full HD Super AMOLED display at 1920×1080. The display on the new S5 is regarded as brighter at the highest setting, however.
Other manufacturers have made a 64-GB storage option for their newest, top of the line smartphones. The Galaxy S5, however, only has a 16-GB and 32-GB model. It does support external memory cards up to 64-GB.
The processor is where the S5 received the biggest upgrade. Inside, you'll find a blazing fast 2.5 GHz quad-core processor as opposed to the 1.6 GHz chip found in the S4.
The camera on smartphones has become just as important as any conventional phone features. The Galaxy S5 features one of the best camera you'll find with a front facing 2.1 MP camera and a 16 MP rear camera. As with any Samsung smartphone, there are also new camera features to play with. In the S5, there's reportedly the fastest auto-focus in any smartphone and a tool to focus on one specific part of a photo and blur the rest.
The Galaxy S5 follows in the footsteps of the latest iPhones to offer biometric security. A fingerprint scanner is included in the home button to help secure your phone, but you'll have to actually swipe your finger, rather than just holding it to the sensor.
Samsung is also making an effort to include features on their phones that are typically found in increasingly popular fitness bands. As part of their included S Health app, a heart rate monitor is built in to the smartphone.
There's also a power saving function that everyone needs from time to time. Ultra Power Saving Mode disables non-essential functions in situations when you can't afford for your phone to die, but the battery is critically low.
Finally, Samsung introduced Download Booster, which claims to allow WiFi and your LTE connection to work together to produce better download speeds.
There are sure to be plenty of additional testing and features revealed ahead of the Galaxy S5's official release on April 11th.
In the meantime, whether you have the latest smartphone or an older model, Geek Rescue has you covered when something breaks. For hardware damage, malware infections and more, call Geek Rescue at 918-369-4335.
February 25th, 2014