The iPhone 6 Does Not Feature A Sapphire Glass Screen. Why Not?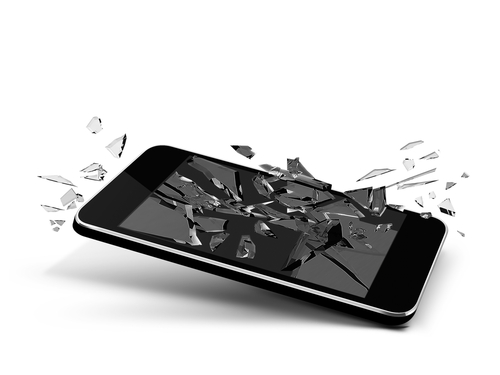 Apple has officially introduced the iPhone 6 to the public, which means the months of speculation about the specifications of the new device are over. Now, questions about why Apple chose to include certain details can take over. One of the first questions many had after the iPhone 6's release was about the decision to use ion-strengthened glass screens instead of sapphire glass. Apple signed a contract with the manufacturer of sapphire glass, GT Advanced Technologies, in November of 2013, which fueled theories that the glass would take over as the material for iPhone screens. As Jason Hahn reports for Digital Trends, there are a few reasons why that didn't occur for the iPhone 6.
The first obstacle for sapphire glass was the short deadline before the iPhone 6's release. A 10-month period wasn't enough time to produce, test and perfect a new smartphone screen.
It appears that, at least at some point, the plan was to include sapphire glass on the iPhone 6, but the screens were unable to pass drop tests. Not only could the sapphire glass not withstand standard drop tests, it also came at a premium price. Those two factors made an alternative to sapphire glass a necessity for the iPhone 6.
Apple isn't ready to move on from sapphire glass yet though. It will be featured on the Apple Watch, which has the tech world buzzing. Oddly, it's rumored that the Apple Watch Sport will instead feature the same ion-strengthened glass as the iPhone 6.
While the latest iPhone will likely be an improvement over previous models in terms of durability, it's still far from unbreakable. Many critics hoped the inclusion of sapphire glass would finally end the days of cracked screens, but that will have to wait for now. The wait for the new iPhone 6 will be over September 19th.
If you have a cracked screen, other broken hardware or are just having trouble with your iPhone, bring it to Geek Rescue or call us at 918-369-4335.
For your business solutions needs, visit our parent company JD Young.
September 15th, 2014