March 12th, 2014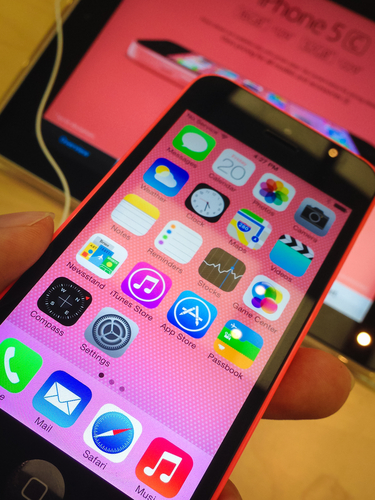 In September, Apple released iOS 7. Since then, users have been waiting for the next update that would fix bugs and introduce new features. There have been plenty of stories predicting what the update would contain, but no one could know for certain. This week, iOS 7.1 was officially released and in just a couple of days, adoption is already close to 10-percent for eligible devices. Eric Zeman of Information Week reports on the iOS update and what's new for iPhone, iPad and iPod Touch users.
Many users complained that their device reset unexpectedly after updating to iOS 7. This soft reset wouldn't delete any apps or saved data, but would interrupt whatever activity the user was currently engaged in. One of the primary goals of the update to 7.1 was to fix this annoying bug. So far, users are reporting that the reset problem has been solved.
Apple's virtual personal assistant received an upgrade in iOS 7.1. While Siri will still actively listen for voice commands, there's an added option of manually control when Siri needs to pay attention. Users can hold the Home button down while they give a command and release it when they finish directing Siri. There are also a number of new voice options for Siri in a variety of languages.
Apple is still excited about the possibilities of iTunes Radio and continues to roll out new features for it. In iOS 7.1, users are able to make purchases easier from their mobile devices. Previously, users can now purchase music directly from the "Now Playing" screen in iTunes Radio and even buy entire albums. Users are also able to subscribe to iTunes Match directly from their iPhone or iPad. The search function for iTunes Radio was also tweaked to make it easier for users to access it quickly.
Perhaps the most anticipated addition included in iOS 7.1 allows iPhone and iPad users to integrate their devices with their cars. Before you get too excited, know that cars that support CarPlay aren't even on the market yet. Some upcoming 2015 models are expected to include that feature. In the meantime, Apple's devices are already ready to go. Users with CarPlay will be able to use Siri, navigation, messaging and access their music.
As always, it's recommended that you back-up your device before installing a significant update like this one. Downloading and installing iOS 7.1 reportedly takes about 10-minutes over a WiFi connection.
If your device has issues that an update won't fix, bring it to Geek Rescue or call us at 918-369-4335.