September 9th, 2013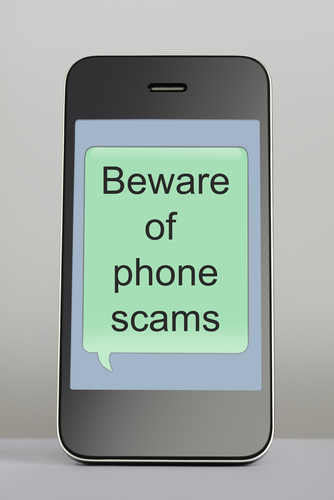 You've probably heard of phishing and even spear phishing. But have you heard of smishing?
Criminals are using text messages, or SMS, to send phishing scams directly to your smartphone. Dubbed smishing by some, it's another way for hackers to steal your money, information or monitor your activity.
Just like phishing and spear phishing, smishing relies on social engineering to play on your fears. Most smishing messages offer you money or gift cards, or claim to be your bank or credit card company.
About.com's Andy O'Donnell published some tips to help you avoid becoming a victim of a smishing scam.
Know Your Bank's Texting Policy
If your bank sends you a text regularly, it might be harder to decide when it isn't legitimate. However, if you've never received a text from your bank before, you should be extremely wary when a text from a bank shows up on your phone. This goes for any accounts you have with any company. If a text comes to you, don't respond to it. Instead, look up the customer service number for that business and contact them directly. 
When an email-to-text service is used, a 4-digit number will usually be shown as the sender. Not all email-to-text users are malicious, but criminals use them to mask their actual location. If you get a text from someone without a typical phone number, be extra cautious.
Use The Text Alias Feature
If you seem to be getting a lot of spam texts, or just don't want to worry about them, your phone provider likely offers a text alias feature. This allows you to use an alias number to send and receive text messages and you can then block texts from coming to your actual number. This alias will only be known to those you give it out to, so scammers won't have access to it.
As mentioned earlier, email-to text and other internet text relay services help scammers mask their identity and allows them to send a high volume of messages. Your cell phone provider will allow you to block all texts coming from these services. This will reduce the number of smishing texts you receive, but you might also miss out on legitimate texts from companies using these services.
 Putting additional security on your mobile device is another great way to ensure your safety. To find out more about mobile security, contact Geek Rescue at 918-369-4335.