Firewalls: Here's What You Need To Know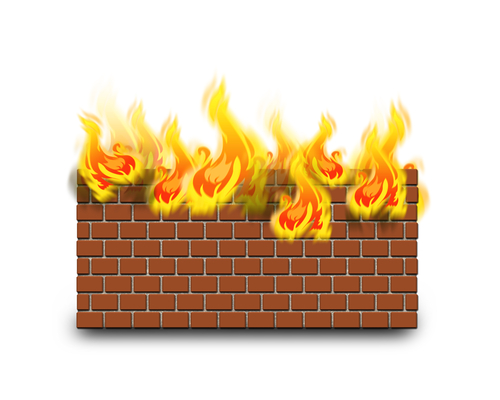 Most everyone has heard of a firewall, but few really know what it is and what it does. The first thing you need to know is that you need one.
A firewall is a line of defense that monitors and filters data entering and leaving your network or computer. Andy O'Donnell describes a firewall for About.com as a "network traffic cop".
It's simple to understand that there are criminals outside of your network that want to get in and steal your data. Keeping them out is important, just as keeping criminals out of your home is important. A firewall is the first line of defense for keeping the criminals out and your data safe.
The other job of a firewall is ensuring that outbound traffic of a malicious nature is also blocked. This is a little harder to understand. Outbound data usually refers to what you are sending out of your own network, so why would you want to limit that direction of traffic? Well, if you do get a malware infection or allow access to your network to a malicious program, data can be sent from your computer to download more malware. A hacker is much more limited if the data sent from the infecting malware is limited by your firewall.
There are hardware-based firewalls that exist outside your computer. It would be a dedicated piece of hardware you add on to boost security. Many people already have a hardware firewall contained in their wireless router. To make sure it's active, you'll want to check the router's settings.
There are also software-based firewalls. Most operating systems, like Windows for example, come with a standard firewall that is active by default. There are also a number of antivirus programs that also include software-based firewalls.
If you don't have an active firewall, your operating system has probably alerted you to that fact. To improve your system's security, contact Geek Rescue at 918-369-4335. We have a variety of security solutions to keep all of your devices safe.
September 6th, 2013