September 18th, 2013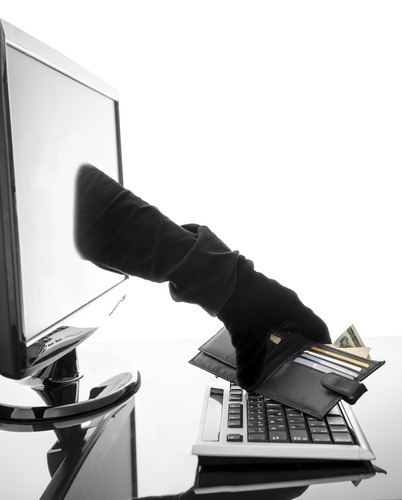 The focus of data breaches is usually on the company who was breached. Articles detail how to better secure your company's data and how to recover if your company gets hacked, but what about the users whose personal information is now in the hands of criminals?
If you are informed by a company you have an account with that your data has been compromised, Andy O'Donnell of About has some advice for what to do next.
The absolute first thing to do is change the password on the compromised account. This isn't a futile effort. Most likely, your log-in information is just one of thousands or millions of log-ins stolen. There's a good chance that the hackers haven't even been able to try it yet. So, change that password immediately and you could save yourself a lot of trouble. To be safe, take this opportunity to change the other passwords on your most used accounts. Passwords should be changed periodically anyway, but if a knowledgeable criminal has your email address and other information, it's possible they've hacked into other accounts. 
Contact Your Bank And Credit Card Companies
Even if your bank was the company who contacted you about the breach, you'll want to make sure there's a fraud alert on your accounts. This way, any suspicious activity will be immediately noticed and you won't end up with thousands of dollars missing. You'll probably also want to get new credit and debit cards with new numbers. Credit card information is often the goal of any data breach, so if there's any way the compromised company had your card number on file, be proactive and get a new card. 
Ask About Free Identity Theft Prevention Services
It has become common practice for a breached company to offer this service to their affected customers. But, you may have to ask to get the offer. Or, asking may cause them to offer it to you even if they weren't planning to originally.
Request A Freeze On Your Credit Report
This isn't for everyone as their are positives and negatives to a security freeze. Do your research before requesting one. The reason it may be useful is that criminals who have access to your personal information will likely attempt to open a line of credit with it in your name. Irreparable harm could be done to your credit score if left unchecked.
Should you learn that your valuable data has been stolen from a company you do business with, you'll want to act quickly to avoid as much damage as possible. You can't get the data back, but you can make it significantly less valuable and prevent it from hurting you.
Geek Rescue helps business stay more secure in order to avoid these data breaches. We also help keep your home computer and network secure, so your personal information isn't stolen directly from you. To find out how Geek Rescue helps your home and business, give us a call at 918-369-4335.