Proposed City-Wide Wireless Networks Contain Security Concerns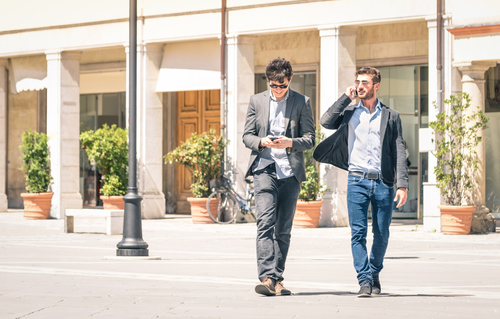 An initiative in New York City would turn largely abandoned pay phones into WiFi stations to supply residents with free internet access. On the surface, this seems like a great deal, but there are inherent security risks connected to a free WiFi network. At Computer World, Evan Schuman discusses the potential dangers of a city-wide WiFi network and some dangers to be aware of for free WiFi in general.
The first aspect of such a network to be concerned about is who is providing it. Among the vendors that were invited to bid on New York's proposed project were companies notorious for using and selling their users' data, including Google. With no limitations in place, the vendor supplying these WiFi stations would be able to track users' locations, what devices on the network are being used for and potentially even what is being transmitted over the network. All of this available data would likely be used or sold for advertising. But what happens if someone besides the vendor wants to steal this data?
In a city-wide WiFi network, users would never know who else was connected and positioned to steal anything transmitted over that network. For the same reasons that its dangerous to send important emails or make online payments in a coffee shop, it would be inadvisable to use a city-wide WiFi network for anything beyond casual web surfing. Even logging into social media sites could lead to attacks or hacks down the road.
Now think of these issues from a business viewpoint. Many employees are walking around with sensitive data on mobile devices. This company data becomes extremely vulnerable on an unprotected wireless network. This proposed network in New York, which other cities across the US are also considering, would be largely unprotected because it would be free to anyone, regardless of device or service provider.
There are options for security, even when connecting to a vulnerable network. Most notably, VPNs, or Virtual Private Networks can be used to keep other users from accessing your data. For Apple devices, the next operating system, iOS 8, is rumored to include security features to keep users safer on public WiFi. Still, there are plenty of concerns.
For help securing your own wireless network or device, or to recover from an attack, call Geek Rescue at 918-369-4335.
For business solution needs, visit our parent company JD Young.
August 4th, 2014