Used Smartphones Contain Valuable Data From Previous Owners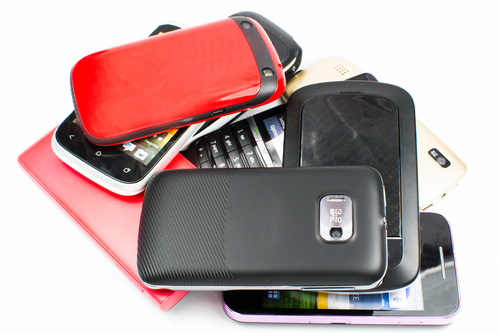 When it's time to upgrade to a newer smartphone, what should you do with your old phone? If it's too old, or no longer functioning, you'll probably look into recycling it. But, if it's still in good shape, you can sell it for good money. The problem is that selling your phone might also mean giving someone else access to your data. AT ZDNet, Jack Schofield reports that a recent experiment by security company Avast revealed how vulnerable even deleted data is on smartphones.
Avast bought 20 previously owned Android smartphones off of eBay to find out how much data they could recover from the previous owner. Even though the phones had been wiped and returned to factory settings, the team was able to restore emails, text messages, images, contacts and even a completed loan application rich with valuable personal information.
All of this was possible through the use of available forensic software.
So, is selling your old smartphone really worth it if you're risking losing control of your personal data? Probably not. There's also an added worry with more employees using their personal smartphones for business. Their company's data could be at risk also if they decide to sell their old smartphone for a few extra bucks.
There are plenty of apps available that claim to be able to effectively wipe your phone, but it's hard to find out which are actually able to do the job. Many experts suggest that the only way to truly erase what's stored on your phone is to destroy the hard drive completely.
This vulnerability is bad news for those who want to sell their old devices, but it could be good news for those who have accidentally deleted or lost access to important data. In those cases, it's likely that those files can be restored through the right process.
At Geek Rescue, we're able to recover lost, deleted or corrupted files from all devices. We also help secure your device, or reset it to factory settings. Whatever your need, give us a call at 918-369-4335.
July 9th, 2014