The State Of Spam Emails In The US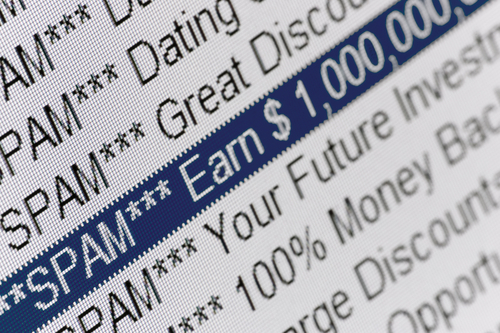 Spam is a constant problem for email users and has been since the early days of email. Through spam, malware infections and phishing schemes torment users. Unfortunately, as Malcolm James reports for the All Spammed Up blog, the spam problem in the US is getting worse.
A report released by antivirus manufacturer Kaspersky that users in the United States receive more malicious emails than any other country. At nearly 14-percent of the world's spam, the US leads this category by almost a full 4-percent over second place United Kingdom.
Over the past few months, the US has seen a sharp increase in spam emails. In the third quarter of 2013, US email users received about 10-percent of all spam, while users in the UK received the most at about 12-percent.
One noticeable trend is an increase in spam targeting mobile users. Most notably, spammers have begun sending messages that appear to be from popular mobile app developers. Messaging app 'WhatsApp' has been used in a number of email scams to spread malware. Even users who have never connected an app to their email address have been fooled. For many users, these messages are believable enough that they're opened and an attachment downloaded to investigate further. Unfortunately, that's all the action a user needs to take for malware to infect their system.
Overall, about two-thirds of all email messages are categorized as spam. This is actually down from the end of 2013, but about the same as this time last year. Experts warn that the total amount of spam is less consequential than the tactics the spammers are using. New, more intelligent tactics are allowing more spam to slip through filters and find their way into users' inboxes, which creates more opportunities for users to mistakenly open these messages.
Geek Rescue helps you recover from and protect from spam. We offer services to help get rid of malware and better filter spam. Call us to find out more at 918-369-4335.
May 22nd, 2014