Five Usability Tips To Help You Adjust To Windows 8.1 Update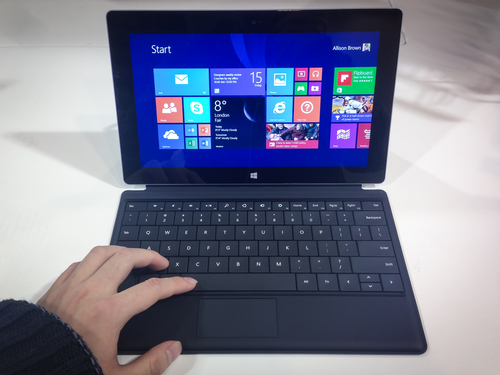 Microsoft released an extensive update to Windows 8 in the fall, which, while useful, also confused many users. At the beginning of the month, Microsoft released their second significant update for Windows 8. This time, it's quite a bit less robust than Windows 8.1 so they simply called the new iteration Windows 8.1 Update. Again, this update is useful, particularly for desktop users, but it takes some time to get accustomed to. At Information Week, Michael Endler published usability tips to help users acclimate after updating.
There are a number of new features and options, but some will be hidden and unused the first time you boot up Windows 8.1 Update. Head to the 'PC Settings' menu, which can be accessed a number of different ways. Some key options to consider include the 'Corners and Edges', which includes the new feature to pin Windows apps to the desktop taskbar. Also, 'Search and Apps', which allows you to adjust which programs open which file types. You can also manage storage space from 'PC and Devices' under "Disk Space". You'll be able to uninstall apps, sort installed apps by size and empty your recycle bin.
Windows 8.1 allows users to search for files and apps in a number of ways, but Windows 8.1 Update adds an obvious search field to the Start screen's top-right corner. The search function itself is finicky, however. For example, you'll need to know what specific app titles are when you search for them, or your search won't reveal them. Searching for "Pictures" won't allow you to find the "Photos" app.
As the updates for Windows 8 have rolled out, users have been able to pin more and more to their taskbar. This is a useful feature that users clamored for, but it opens the door for overuse, which actually hurts usability. Not only will your pinned apps appear on the taskbar at all times, but open apps appear there also. If the number of apps on the taskbar gets too large, you'll have a hard time finding what you want, which defeats the purpose of pinning apps in the first place.
To make the use of tiles more appealing to desktop users, Windows 8.1 Update includes the ability to right click to change the settings of tiles. Resize, unpin, uninstall and more are available from a menu when users right click on a tile. Also, adjust the way apps are displayed by visiting the 'Tiles' section of the Settings menu.
Installing new apps from the Windows Store doesn't automatically add them to the Start screen or taskbar. You'll be able to see them in the 'All Apps' view, but some users have struggled to find apps they've recently downloaded. Windows 8.1 Update includes visual notifications that help. When an app finishes downloading, users will see a notification in the top right corner and another "new app" notification will remain in the bottom left until the app is opened.
These tips will help you transition to Windows 8.1 Update by customizing it to your liking and avoiding potential problems.
Anytime you're having computer issues, call on Geek Rescue for help at 918-369-4335.
April 18th, 2014