Watch For These Signs Of A Malware Infection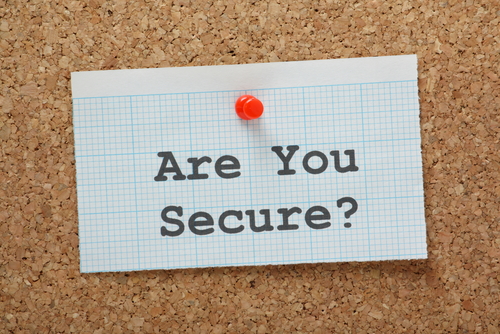 There are a number of resources online to help you protect yourself from malware infections. From security tools to tips and best practices for avoiding malware, it's fairly easy to learn how to create an effective security infrastructure for your home network. What happens if malware is still able to get through, however? At the BullGuard blog, Kirsten Dunlaevy published a list of helpful signs that your computer may have been infected. Here's what you need to watch for.
We've all experienced the frustration of having your computer freeze while you're in the middle of working on it. That could be a one-time problem, a compatibility issue with an application or it could hint at a malware infection. If you're seeing a growing number of problems like freezes, sudden shut downs or restarts and applications not working properly, the most likely cause of your problems is malware.
The internet used to run on pop-ups, but most legitimate sites have stopped using them. Now, if you see pop-ups, it usually means you're on a site that's not trustworthy or that you've been infected with malware. Especially if you see pop-ups when you aren't using a web browser, it's likely that there malware hiding somewhere on your system.
Suspicious email and social media messages
Even if your computer is absent of any other signs of malware, your email and social media profiles may tell a different story. Be sure to regularly check the "Sent" folder of your email to make sure that everything that appears there is actually messages you've sent. If you see messages with suspicious looking subjects, it's likely that malware has been used to hack your email and spam your contacts. Similar problems can plague your social media profiles. Facebook and Twitter are particularly at risk.
If your computer has none of the above problems and seems to run normally, it doesn't necessarily prove the absence of malware. As threats grow more intelligent, they're increasingly able to hide evidence of their actions. Some malware tampers with antivirus applications to make it appear that your system is clean when it's not. Or, malware can even trigger a false positive to make you feel secure after dealing with the supposed threat.
Keeping malware from infecting your computer starts with putting security tools in place and practicing smart, safe surfing online. Then, it's important to stay vigilant and watch for signs of infections. Also, be aware of actions you take that could potentially lead to a malware infection.
If you've been infected with malware, or are just having issues with any of your devices for unknown reasons, call Geek Rescue at 918-369-4335.
March 20th, 2014