Four Traits Of Effective IT Departments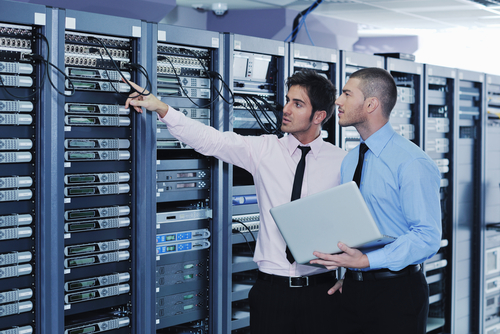 Since every company is so reliant on technology, it's extremely important to have a reliable, efficient IT department behind you. Some business owners aren't sure how to judge their IT team performance, however. At the Cup of Joe blog, Joe Stangarone published some common traits of effective IT departments so you'll know what to expect from yours.
It sounds simplistic, but the role of IT and their goals have to be clearly defined if they're to be successful. To define their role, you must communicate with them to  educate them on what's needed and discover what's possible. Above everything else, you need to define what success is for them and understand how they'll attain it.
Once they know what direction they're moving in, IT should be measuring their success and trying to improve. There are a number of metrics available, but truly effective IT departments will forego so called "vanity metrics" and instead track metrics that help them improve their performance. These are a measure of statistics that have a direct cause and effect on the team's effectiveness.
A common problem of IT departments is that they are overloaded with help tickets and putting out fires. Taking this reactive approach means your IT is limited to a help desk, rather than a problem solving department. Instead of constantly having to solve similar problems over and over, these problems need to be solved on a deeper level so that users stop encountering them. Then, IT can concentrate more time on improving their infrastructure and the overall efficiency of the business.
Similarly, the goal of effective IT departments involves creating self-sufficient users. To do this, IT must not be "gatekeepers", but rather give users access to all of the tools and applications they need to perform their duties. This benefits them as they'll spend less time helping users solve common problems and also will encourage fewer users to go around IT when implementing a new device or new software.
These traits make an IT department more focused, more effective and more efficient. To obtain a department that runs on this scale requires an investment, however. If your company needs the benefits of an IT department without the investment in salaries, contact Geek Rescue. We offer a variety of services that make us your on-call IT department.
January 27th, 2014