New Malware For Android Devices Intercepts Calls And Messages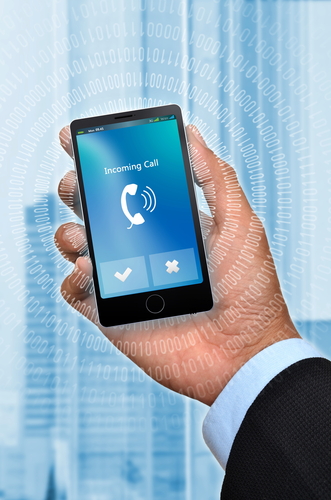 The amount of malware being produced to infect Android devices is growing rapidly. Usually, it's easy to avoid being infected by only downloading apps from Google's Play Store and only visiting trusted sites. It's also generally easy to spot signs of an infection. At State of Security, Anthony M. Freed reports on the latest malware threat for Android that defies these conventions.
It's called Android.He.He and it's able to intercept both phone calls and text messages of infected devices. While similar malware that either intercepts calls or messages or sends them will leave evidence in your call log or text message history. Android.He.He not only deletes any evidence that a call or message was ever sent to your phone, it even keeps any notification from popping up at the time of the call or message.
The malware infects users by posing as a security update to the operating system running on their device. Once downloaded, an app called Android Security is added, but the malware is even capable of hiding this apps existence from the user.
It seems these attacks are highly targeted because the malware uses a predetermined list of phone numbers. When one of these numbers attempts to contact an infected the device, the malware intercepts it. This would seem to work best for targeted attacks against specific users, but could also work for general attacks by using numbers of popular credit card companies, banks and other organizations that may give attackers an opportunity to steal valuable information.
This supposed security update is not found in the Google Play Store and, while it could be sent to users directly, it is usually first encountered in an ad advising you to update your operating system, or in a third party app store.
It's important to put security apps in place to protect you from some threats, but unfortunately security for mobile devices is lagging behind attackers. For that reason, it's also vital to avoid putting yourself in a potentially harmful situation, like downloading apps from an ad or untrusted source.
If any of your devices are infected with malware, bring it to Geek Rescue or call us at 918-369-4335.
January 23rd, 2014