Your Computer Has Malware, Now What?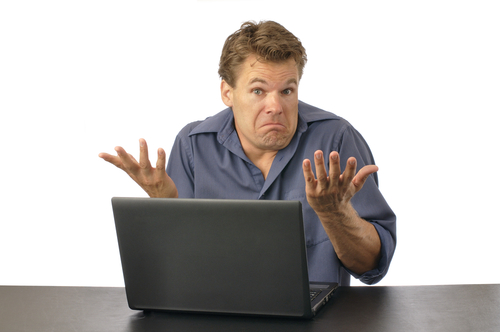 Even with security measures in place, the most cautious internet user can suffer a malware infection. Not all malware infections are created equal, but it's advised that you find and eliminate malicious files as fast as possible, regardless of what threat they actually pose. Some malware, like the well publicized CryptoLocker, encrypts your files, which effectively locks you out of your own computer. Lincoln Specter of PC Advisor has some tips for how to overcome an invasive malware infection.
Ideally, you've been regularly backing-up your important files. If that's the case, get rid of infected files and restore the copies you've saved. Regular back-ups make recovering from an attack easy, but many of us don't back-up our computers as much as we should.
It's important to know exactly what your computer is infected with and how it will affect your system. Some malware opens pop-ups, or hijacks your browser, but doesn't infect or encrypt other files on your hard drive. Those types of malware are important to remove, but can usually be solved with a good antivirus program. Malware that falls under the umbrella of ransomware is trickier. Files are either hidden or encrypted and a ransom is demanded to restore them. It's important to research what type of malware you're infected with so you know what the next step should be.
If you're infected with a less complex form of ransomware, you may be able to restore your files without paying a ransom. First, reboot your machine in Safe mode. For Windows 7 users, this means pressing F8 repeatedly before Windows loads. In Safe mode, go to Windows Explorer, select 'Organize' and 'Folder' then 'Search Options'. Click on the 'View' tab and enable the "show hidden folders, files and drives' option. Now, go see if the files that you were missing are available. If you find them, you can right click, then select 'Properties' and unselect 'Hidden'. Now your files should be available when you reboot into normal mode, but be sure you go through and completely remove any malicious files still on your machine.
Unfortunately, if this method doesn't work it probably means you have a more complex form of ransomware that has encrypted your files. While some encryption can be broken, criminals are using more and more complex methods to ensure that the only way to get your files restored is to pay them.
If you find yourself with any type of malware infection, call Geek Rescue at 918-369-4335 for help.
January 14th, 2014