Is Windows 7 Still Good For Business?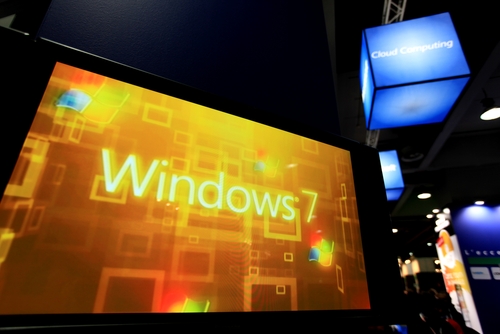 Microsoft's support of Windows XP will be coming to an end in April. Most organizations already migrated to Windows 7, however. But, with the end of XP and Windows 8 already on the market, the clock is now ticking on Windows 7. Kris Lall of Attachmate writes that your business doesn't need to panic and move to Windows 8 just yet. Here's why.
Comparing Windows 7 to XP isn't that encouraging considering XP is being put out to pasture, but XP was regarded as the standard for businesses for about eight years. Windows 7 just started its reign as the standard operating system. Currently, independent software vendors are mostly developing applications for Windows 7, not 8. Part of the reason for that is Windows 8's need for a touchscreen for the best experience. Most enterprises aren't prepared to change hardware in order to accommodate the latest operating system. For now, Windows 7 is a trusted platform with support from Microsoft pledged for at least another seven years.
Mobile devices are becoming more common for use in business, which opens the door for Windows 8 integration. With the bring your own device trend, it's likely that even without an official effort to usher in Windows 8 on mobile devices, it's probably already being used by some employees. A move to Windows 8, at least for mobile devices is inevitable so it's a good idea to start preliminary testing. Using Windows 8 for mobile and Windows 7 for desktop is a solution some companies are already adopting.
The decision to be an early adopter of Windows 8 isn't a bad one, but if you'd rather wait before you need to migrate to a new operating system, Windows 7 is expected to be a safe option for a long time.
For help implementing new technologies, improving security or other IT business needs, contact Geek Rescue at 918-369-4335.
January 9th, 2014