Preventing And Overcoming Browser Hijacking Malware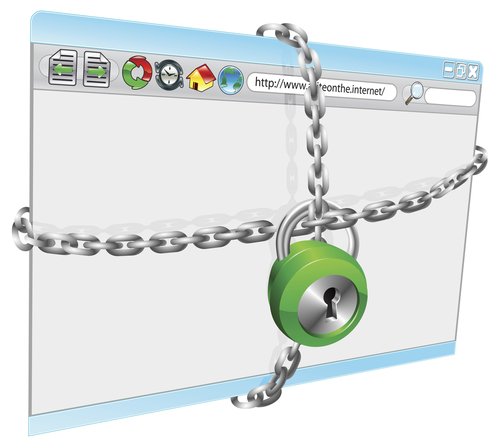 Browser hijacking refers to malware that's capable of changing your browser's settings without your knowledge. Often, your homepage or default search engine will be changed, new bookmarks or pop-ups added. Spotting the effects of browser hijacking malware is usually easy, but it's best to avoid infection altogether. Mary Alleyne of Jupiter Support published a list of ways to avoid becoming a victim of hijackware.
Effective Antivirus Programs
As with any malware, an up-to-date, trusted antivirus program is the key to stopping most infections. Anything you download, even if it's from a seemingly trustworthy site, should be scanned before you open it. Many antivirus programs also offer constant scanning in the background that will alert you immediately if malware, viruses or trojans have infected your system.
Unfortunately, malware is updated and new pieces released at a rate too fast for antivirus programs to keep up with. This means that even the best antivirus programs can't be relied on to catch every piece of malware. Since there's always a chance that your computer will be infected with a browser hijacker or other malware, take precautions and make a plan for how you'll recover. Back-up important data and look into other security software that will aide your antivirus program.
Most popular web browsers offer higher security if you're willing to sacrifice some functionality. In Internet Explorer, these settings are available under 'Internet Options' on the 'Security' tab. While setting the security level to 'High' will prevent your browser from automatically executing some code, including activeX instructions that allow most browser hijackers to function, it will also prevent some websites from working properly. For trusted sites however, you'll be able to add them to an exceptions list that restores full functionality to only those sites.
Almost all browser hijacking malware is specifically coded for one browser. This means that malware that works for IE won't work for Firefox or Chrome and vice versa. The simplest way to avoid the problem if you're infected with hijackware is to use a different browser. But, the problem won't be fixed and shouldn't be ignored. Switching browsers is a simple way to end the hijacking, but you'll still want to try to get rid of the malware causing it.
More in-depth fixes like editing the 'Hosts' file for malicious entries and searching the registry for specific websites also help overcome browser hijacking malware, but require a little more expertise.
If your computer is infected with malware, Geek Rescue fixes it. Bring your device to us, or call us at 918-369-4335.
January 7th, 2014