Older Macs Susceptible To Webcam Attacks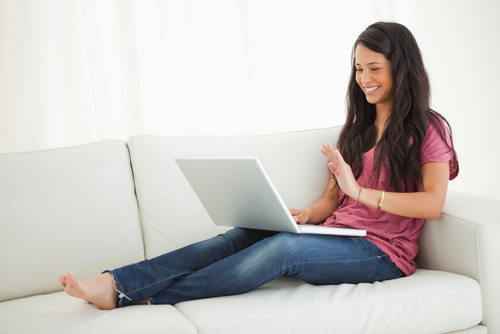 Security researchers have reported previously that hackers and some forms of malware can claim control of your computer's webcam. In some instances of ransomware, the webcam is used to capture an image of the user in an intimidation attempt. In other cases, the webcam can be used without the users knowledge to spy on unsuspecting victims. Lucian Constantin of Network World reports that users with older Macs are particularly susceptible to this form of cyber attack.
On iMac and MacBook computers manufactured before 2008, first generation iSight webcams were used. These webcams have their LED light, which indicates when the webcam is in use, linked directly to the image sensor. When the LED is on, it means the webcam is capturing images, but hackers have found a way to alter the webcam's firmware so the light doesn't come on while the camera is active.
Not only does this allow spying on users without their knowledge, but being able to modify the webcam's firmware also allows for malware to infect a Mac from a virtual machine. To do so, hackers would need to reprogram the webcam to act as a keyboard.
To defend against this type of attack, an extension could be created that blocks certain USB device requests. With a defense such as this in place, a hacker would need root access to alter the webcam's behavior.
The most impenetrable defense would need to come in the form of a hardware redesign of the camera itself, which would make it impossible to disable the LED indicator. Researchers have already sent suggestions to Apple, but have yet to hear back.
Users who have an older Mac computer can take one easy precaution to prevent spying. That's put tape, or a bandage, over the webcam. This doesn't prevent malware infections, however that type of attack is extremely rare, at least for the time being.
If your device has been attacked or you'd like to improve your security, call Geek Rescue at 918-369-4335.
December 20th, 2013