Tips For Security While Shopping Online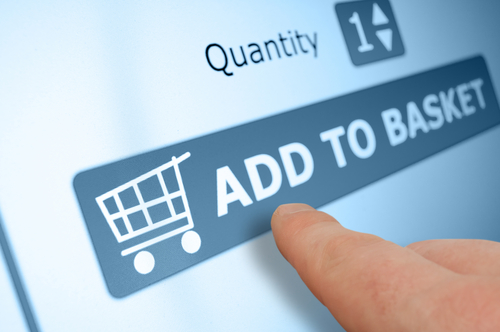 If you're on the ball this holiday season, you've probably already completed your online holiday shopping. For those who like to wait until the last minute, there's still time with expedited shipping to find the perfect gift online. When you do shop online, it's important to know how to stay protected to avoid scams, malware and identity theft. A post on the 2-Spyware blog details some of the threats to your security and what you'll need to avoid them when shopping online.
Before you start surfing the web, check to make sure your antivirus program is up to date. You need to update your antivirus often because new malware is introduced every day and updating helps your antivirus identify and protect you from those latest threats. When shopping online, you're more likely to visit sites you are unfamiliar with while searching for a deal. That makes it more likely you'll visit a malicious site that's designed to infect your computer with malware. Ecommerce sites also naturally experience more traffic during the holiday shopping season, which makes them more attractive targets for hackers than other times. This means that even trusted sites may be compromised.
If you're shopping at sites you haven't used before, you'll probably be asked to create an account. It's important to use a strong password that is long and uses upper and lower case letters, numbers and symbols so it's difficult to hack. It's also important not to use the same password for each account you create. Some of these sites may have less security than others, which means if their passwords are stolen and you use identical passwords for multiple sites, a hacker could gain access to all of your accounts.
Where you do your holiday shopping is also important. If shopping from home, make sure your network is secured and you're using a firewall. Shopping while out and about it tempting, but it isn't recommended. Public WiFi doesn't offer any type of security. So, anytime you enter your account log-in and credit card information, that data can be monitored and stolen by a third party.
There are major sites like Amazon that you can trust to keep your payment information secure, but holiday shopping can sometimes lead you to untrusted sites in search of a deal. Some of these sites are completely legitimate, but don't do enough to keep your information from being stolen. Other sites are scams claiming to sell popular items, but in reality they're designed to steal your credit card information or infect your computer with malware.
Online shopping is convenient and a great way to quickly finish buying gifts, but it can also lead to costly cyber attacks.
For help improving the security on your computer or network, call Geek Rescue at 918-369-4355.
December 19th, 2013