Keeping Your Tablet Safe From Threats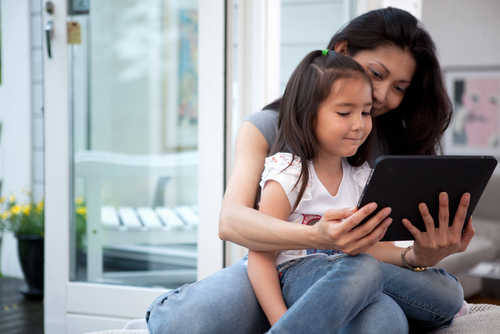 Recent reports show that tablets are overtaking laptops in number of units shipped. With more and more tablet users out there, they become a much more attractive target for cyber criminals.
As Daniel Mellinger writes for IT Toolbox, most tablets must be linked to an email account and some even hook to mobile phone accounts. They're used to access bank accounts, credit cards and do online shopping. This means they are home to an abundance of valuable data.
Much like the lack of security on smartphones, many tablet users decline to even have a password required to unlock the device. Not only should you set up a more secure way to unlock your tablet, but you should also consider downloading one of the numerous biometrics apps that will add a finger print scan or additional level of security.
There's also the question of what happens if your tablet is lost or stolen. Whoever finds it will have access to all the sensitive data you've stored on it. Consider signing up for a remote wipe service. There are a number of easy to set-up third party apps. If you have an Apple or Android device, there are native options to use, as well. The idea is to be able to erase anything stored on the device so that whoever now has it can't access any of your data.
Another security concern is malware. Tablet specific attacks will be more common with the tablet audience growing rapidly. This means you need security software in place. You run the risk of malware when you click on a link, download an email attachment or visit a malicious website. Most users aren't aware that they've downloaded malware until it begins to affect their device's performance. Malware is capable of harvesting data, monitoring activity and even hijacking some functions of your device.
Malware infections lead to hacked email and social media accounts, stolen identities and compromised bank and credit card accounts. That's why it's important to practice safe surfing and have robust security apps in place.
For help upgrading the security on your tablet, smartphone or any device, contact the experts at Geek Rescue by calling 918-369-4335.
September 13th, 2013