Three Common Cloud Computing Models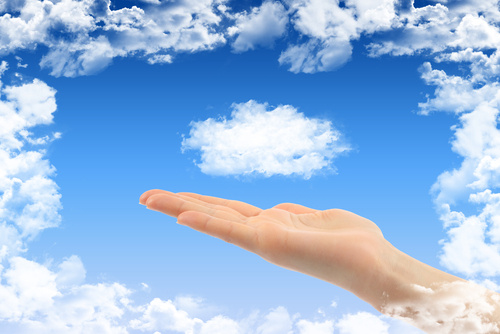 You've no doubt heard the term cloud computing, but did you know now all cloud services are created equal? Infrastructure as a Service, Software as a Service and Platform as a Service all incorporate cloud technology, but offer different advantages.
Gil Allouche, of IT Manager Daily, broke down the difference between these common cloud computing models and explained how businesses use them.
Infrastructure as a Service
This is almost like outsourcing your IT department. IaaS puts storage, networking and raw computing into the cloud. An outside provider would then manage for running the system and maintenance. Operating systems and applications are then added by your business.
PaaS offers the ability to use operating systems online and rent hardware and storage. Your business is able run applications in the cloud, which makes them accessible by employees from virtually anywhere. Features of operating systems and applications running on PaaS are easily upgraded or altered.
In this model, the cloud provider would manage the software your company needs and you would pay for subscriptions for the number of users you need. With SaaS, the maintenance and installation of software is done for you, which frees up space and time for your own IT infrastructure. Updates are quick and easy and the software is scalable to fit the demands of that moment. An example is Microsoft Office 365. Rather than installing Office 365 on each individual computer at your place of business, you would sign up for SaaS and an outside provider would keep you constantly updated and running smoothly.
As you can see, while there are similarities between cloud models, the services offered are different. Cloud computing is incredibly variable and can be used in an almost endless number of possible ways.
To find out what cloud computing offers your business, contact Geek Rescue at 918-369-4335. We have cloud solutions for every industry and will help you discover how cloud computing makes you more efficient.  
September 10th, 2013