July 21st, 2014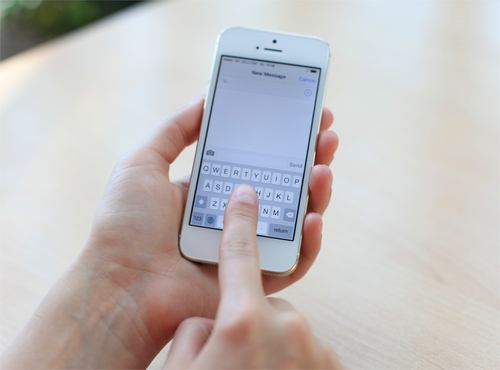 Spam is a well-known problem for email users. In the past couple of years, it's also become a problem being distributed over text messages on smartphones. Now, as Adam Clark Estes reports for Gizmodo, iPhone users have to be wary of spam being sent via iMessage.
Security firm Cloudmark recently warned users about iMessage spam. That warning seems to have been issued because of a massive spam campaign that aims to sell counterfeit goods to consumers.
Links are sent to users via iMessage directing them to websites dedicated to promising name brand goods, like Oakley and Ray-Ban sunglasses and Michael Kors bags for low prices. While some sites of this nature are designed to steal credit card and other personal information or infect users with malware, it appears these sites actually do deliver the goods. But, they're not legitimate.
Currently, the campaign has only targeted users in the biggest cities in the US. The spam has been spotted in New York City, Los Angeles, San Diego and Miami. In fact, this campaign alone has reportedly accounted for nearly half of New York City's SMS spam, which includes spam being distributed via text message.
There are good reasons why spammers would want to use iMessage for their campaigns, rather than text messages and email. With email, most users have effective spam filters that prevent them from ever seeing the message. Text messages cost spammers money, especially if they're sending them internationally. Meanwhile, iMessage is free to use and allows for the targeting of users with little to no security in place.
While this particular campaign may not have targeted your area, you can be sure that iMessage spam is a growing trend. Be wary of any messages received from someone not in your contacts and don't click on links sent to your smartphone unless you know what they are.
If your device has been attacked or infected with malware, bring it to Geek Rescue or call us at 918-369-4335.