What "This Site Uses Cookies" Means For You (+ How To Delete Your Cookies)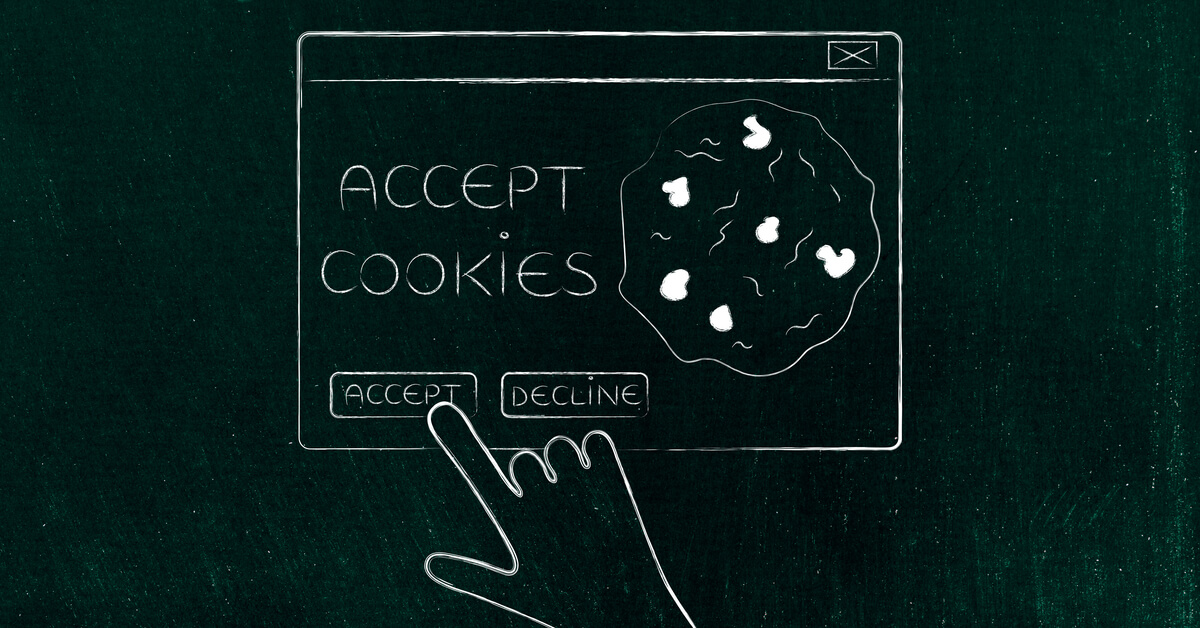 (4-min read)
In the past year or so, you've probably noticed pop-ups on websites that declare "This site uses cookies." Let's investigate what cookies are and why websites feel the need to let you know. 
What is a cookie? 
You've probably already gathered that the cookies we're talking about aren't the kind your grandmother used to bake for you as a child. "Cookies" are another word for very simple text files that give the webmaster particular site information about your activities on their site. Some of this information can include your geographic region, the amount of time you spent on their site, which links you clicked on, and the like. These cookies can also allow a site to "remember" you in the case that you return. All of this information lets webmasters know more about how you're using their site and how to reach out to you in the future. 
Why are websites telling you that they use cookies? 
Nearly every site you visit uses cookies to get a better understanding of their visitors and reach out to them again in the future. Even though this is the case, not every website explicitly tells you that they use cookies. Why would they tell you that they use cookies? 
It's a courteous gesture.

In order to remove the sensation that you're being surveilled while you're on your site, many websites just feel that letting you know that they use cookies makes for a more transparent user experience. 

In some places, its the law.

There is actually a

Cookie Law

on the books in the EU that allows users to control or opt out of having their activity tracked via cookies. For websites that have heavier traffic from the European Union, they have to let users know that they use cookies and may even need to allow users to control what webmasters are allowed to track. 
What can cookies cause to happen off a user's website? 
Let's say that you were in the market for some new running shoes. You logged onto a number of educational websites to find out what material is best for your foot and running style. Oddly enough, when you navigated to other websites, especially social media, you notice ads for those kinds of shoes in your social media timeline. What gives? Well, in this instance, you were more than likely served these ads because of a cookie that was dropped in your browser. The cookie dropped in your browser alerted the social media site to serve you advertisements based on your previous website activity. You can remove these cookies by deleting these cookies in your website settings. 
Deleting Cookies in Chrome 
With your Chrome browser, click "Chrome" next to the "File" option 

Click "Clear Browsing Data"

From this page, you can choose how much of your cookies or browsing data to delete
Deleting Cookies in Internet Explorer
With the Internet Explorer browser open, click "Tools" at the top. 

Select "Internet Options"

From this page, you can choose how much of your browsing data or cookies to delete. 
Deleting Cookies in Safari
With the Safari browser open, select "System Preferences." You can also hold down the Command key along with the comma (",") key.

Navigate to and click the "Privacy" tab. 

Click on the "Remove All Website Data" button to select what browsing data or cookies to remove
Deleting Cookies on Firefox
With the Firefox browser open, select the three horizontal line icon in the upper right corner.

Select "Options" 

Select "Privacy"

Click on "You may what to

clear your recent history

…" link. 

From that screen, you can choose how much of your browsing data and cookies that you'd like to delete. 
---
If your computer or other computing device is in need of repair or enhancement, the friendly computer repair professionals from Geeks to the Rescue in Tulsa can help.
Learn more about Geeks to the Rescue and feel free to give them a call.
July 1st, 2019