What Is The FBI Android Virus And How Do You Remove It?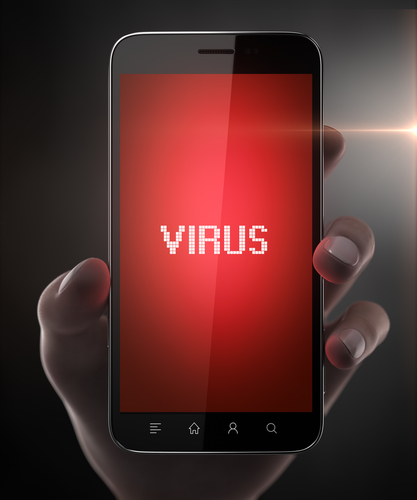 Ransomware, forms of malware that lock down your device and demand a payment, or ransom, to release your files, have seemingly increased in usage in the past year, but the earliest forms of ransomware have been around for longer than that. The FBI virus began infecting computers several years ago and uses the same scare tactics seen in freshly minted ransomware. As reported in a post on Spyware News, the FBI virus has now been adapted and evolved to infect Android smartphones and tablets.
Common methods of infection stem from malicious email attachments, or false alerts on websites asking you to update Adobe Flash, Java or a similar program.
Once the malware infects your device, it quickly locks it so you can't access any apps or files and displays an alert claiming to be from the FBI. The alert demands $300 to be paid within 48 hours.
Although seeing this type of warning is surprising and jarring, there are many clues that this is a hoax. Most notably, the warning is littered with typos and poor grammar, which is a common characteristic of malware and malicious emails.
While it can be extremely difficult to by-pass this malware, under no circumstances should you pay the fine asked for. There's no guarantee that your device will be unlocked if you do and that money goes to prolong this threat. The FBI Android virus, in fact, doesn't actually encrypt your files so removing the malware should fully restore your system. So, how do you remove it?
First, turn off your device and restart in Safe mode. To do so, turn it on and hold the menu button with one of, or both of, the volume buttons, depending on your device.
Once in Safe mode, go to Settings, and click on Apps or Application Manager. Find any suspicious apps you don't recognize. The FBI virus typically disguises itself as a video player or an app called 'ScarePackage' or 'BaDoink'. Uninstall the suspicious app.
Restart the device to see if it has been restored.
If these steps don't work, it's not a lost cause. You'll just need a little more expertise.
If you've been infected by the FBI virus or any other type of malware, Geek Rescue will help. Come by or give us a call at 918-369-4335.
For your business needs, visit our parent company JD Young.
November 6th, 2014