Three Advanced Tips For Router Security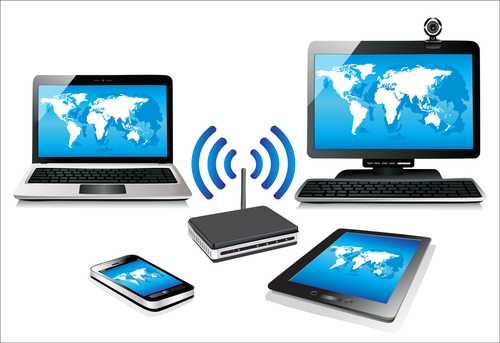 Most homes and offices use wireless routers, but that means they're also susceptible to hacks and attacks. Routers are notorious for their many security flaws so it's important to take a few extra precautions in order to stay safe. For some of the basics of securing a router, check out this post from February. At LifeHacker, Melanie Pinola published a list of some more advanced ways of improving your router's security.
This feature is included on every router, but it isn't always turned off by default. Remote Administration allows a user to access the router's control panel from anywhere, which means you don't have to be currently connected to your network in order to change settings. There might be some situations where this would be helpful, but mostly it is an opportunity for hackers to wreak havoc. Check your router's settings for a Remote Administration, Remote Management or Enable Web Access from WAN option and make sure you turn it off.
More commonly referred to as UPnP, Universal Plug and Play refers to a feature that makes it easy for your router to recognize internet ready devices. While this should make connectivity easier and more streamlined, it also introduces a number of security issues. Namely, with UPnP your router doesn't include any type of authentication and considers every device trustworthy. Turn it off in the router's settings, usually under an Admin section.
Keeping the manufacture's firmware on your router updated is important, but for advanced users, finding trustworthy open source firmware is an even better option. DD-WRT is a trusted source and offers much more secure firmware than what's included with your router. There are also more frequent updates to fix any problems that pop up. If you decide to install alternative firmware on your router, however, be sure to do your homework first.
These tips, in addition to more basic security tips like changing your router's password, keep your network safer from attacks.
For help creating a secure wireless network for home or business, call Geek Rescue at 918-369-4335.
May 9th, 2014