Firefox 29 Brings Big Changes To Browser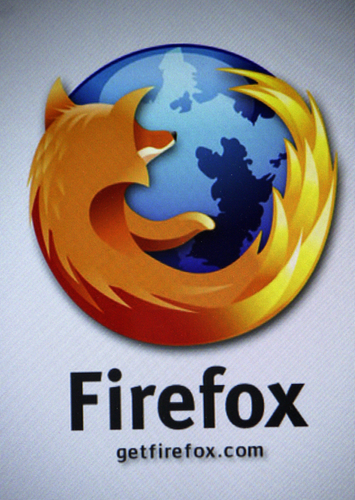 Mozilla's Firefox web browser is currently the third most used browser, behind Google Chrome and Microsoft Internet Explorer. This week, Mozilla released the Firefox 29, which is the first significant interface redesign in three years and makes more than 1300 changes to previous versions of the browser. Seth Rosenblatt of CNet has details about what's new with the new Firefox.
A menu icon has replaced the recognizable, orange Firefox menu button and has moved from the top-left corner to the top-right.
A 'Download Manager' icon now resides by default in the add-on bar.
The 'Forward' button for browser navigation disappears until there's a page to move forward to.
Tabs will no longer shrink as drastically as they have in years past when a number of tabs are open. Mozilla wanted to keep tabs legible at all times.
If there are more tabs open than fit in the bar, users can scroll with their mouse, or use navigation arrows provided to access additional tabs.
The entire new interface takes some direction from mobile-friendly websites and apps in order to become a more acceptable browser for touchscreen devices.
To aide syncing, Firefox introduced Accounts. Users may create a username and password and log-in through an icon provided in the browser menu.
Many of these changes, particularly the use of accounts and some changes to the interface, are designed specifically to help Firefox break into the mobile browser market. Currently, about 0.1-percent of Android users have Firefox on their smartphones.
This new version of Firefox couldn't have been released at a better time considering Internet Explorer users are being urged to find an alternative browser until security issues are fixed.
When you're having problems with your device, network, hardware or software, call Geek Rescue at 918-369-4335.
April 30th, 2014