Attack On AOL Puts Everyone's Email At Risk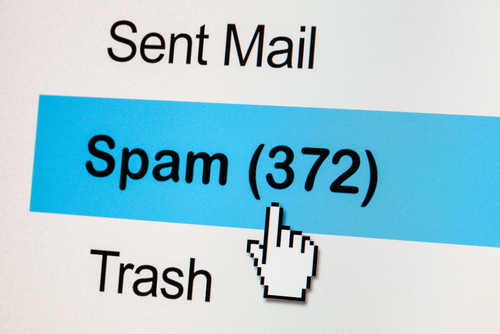 A popular method of attack for cyber criminals is to gain control of a legitimate email account and spam the user's entire address book. This gives them a much better chance to infect more users as their spam emails appear to be from a trusted contact. This method is annoying when it's highly targeted and affects only a few dozen email users. It becomes much more than an annoyance when potentially millions of users are affected. At CNN, Jose Pagliery reports on a hack on AOL that has potentially compromised millions of email accounts.
It's not known yet exactly how many email users had their information stolen in this large scale attack on AOL. Currently, the company reports that only 2-percent of their email accounts have been observed spamming others. But, of their 120-million email account holders, anyone could be affected.
AOL also warns that it isn't just the ability to spam your friends that's at stake. The attack could also give hackers access to postal addresses, log-in credentials and answers to security questions.
This is such a large scale attack that everyone needs to be warned about it. With millions of contact lists at risk, nearly every email account in the US could be hit by AOL spam in the coming weeks.
There's also the concern about abandoned AOL accounts being revived to send out spam. A significant number of AOL email accounts have been dormant for years. However, attackers are still able to gain access to these accounts and spam their contacts. Because this is a seldom used, and often forgotten about, account, it could take longer to mitigate the issue than an active account that a user checks every day.
AOL has successfully begun redirecting emails sent through these malicious methods into users' Spam folders, but little else has been accomplished so far. All users with an AOL account, whether it's being used currently or not, are advised to change their passwords as soon as possible. It's also a good idea to change other important passwords that share commonalities with your AOL password.
If your computer or email has been the victim of an attack, or you'd like to learn about additional security and spam filter options, contact Geek Rescue at 918-369-4335.
April 30th, 2014