Five Helpful Chrome Extensions For Tab Browsing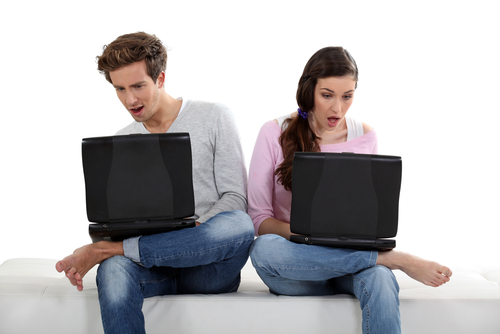 Google Chrome is the most used web browser around, but many users don't know half of its capabilities. Howard Wen of CIO looked specifically at the tools available for Chrome's tabs that most don't know about. Here's a list of some helpful tab tricks and extensions.
It may not happen everyday, but there are times when you find yourself constantly refreshing a page. For those times, Chrome can help with the addition of an extension. There are multiple options, but all allow you to set a timer then sit back and let Chrome refresh regularly on its own.
Many Windows users already have the option of splitting the screen between two windows, but with the Split Screen extension for Chrome, you can display two websites in the same tab. There are multiple reasons why you'd want to or need to use split screen, but there's one drawback. You have to enter the URLs of the sites you want to display manually, so there's no option to quickly load favorites.
In the same vein as split screen is this extension that allows for even more customization. Tab Resize allows you to rearrange and resize up to four different Chrome windows so they all display on your screen at the same time. You can use the options that come with the extension, or make your own template for where tabs should go and how they should be sized.
The problem many of us encounter when using tabs to browse is that you end up with so many tabs open that it begins to hurt your systems performance. More tabs require more memory, which can eventually make your computer sluggish. To solve this problem, The Great Suspender, and other similar extensions, allows you to automatically suspend a tab that you haven't used in awhile. This way, the tab won't be using memory, but can be easily re-opened when you need it.
If you're forced to abandon a project before you're finished, but need to save all of your open tabs so you can pick back up later, you need the Project Tab Manager extension. This allows you to save all the open tabs in one click as bookmarks under a single folder that you name. There are similar extensions that save groups of tabs together so you can return and open all of them at once, or one at a time.
Chrome extensions add exceptional capabilities to the browser, but many users aren't aware of them and don't use them. It's worth your time to head the the Google Web Store and look around for potentially helpful apps and extensions.
If you're having issues with your computer or internet that an extension doesn't solve, call Geek Rescue at 918-369-4335.
February 18th, 2014