Details On The Soon-To-Be-Released iOS Update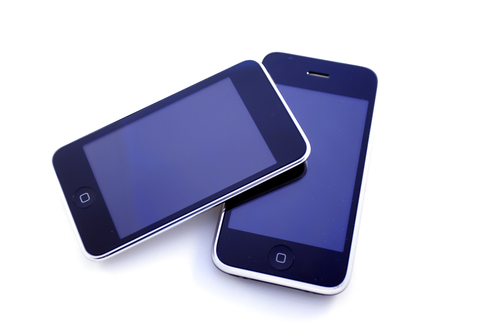 Apple's mobile operating system, iOS 7, was released in September and since then, more than 80-percent of users with supported devices have adopted it. After a few rounds of beta updates, Apple seems poised to release the first significant update to iOS 7. As JC Torres of Slash Gear reports, iOS 7.1 is rumored to be released in March.
Don't expect 7.1 to break any new ground, however. For the most part, the update is being released to fix common bugs and functionality issues users have reported, not to improve existing features or introduce many new features.
You can expect a few visual tweaks. The slide to unlock, dialer, keyboard and music functions are all expected to look a little different in iOS 7.1. When sliding to turn off your iPhone, you'll rounded slider at the top of your screen and a white cancel button at the bottom. Slight adjustments to the slide to unlock screen and animation are also being made.
When answering calls, you'll have the option to accept or decline in green and red circles, instead of rectangles. You'll also have actual icons above those options for 'Remind Me' or 'Message'.
The dialer has become visually more attractive with color gradients and accents. The large green 'Call' rectangle has also been replaced with a smaller, circular phone icon.
In the music app, users may notice more prominent buttons for repeat and shuffle options. Those are now 'Repeat Song' and 'Shuffle All' and have a pink background behind them.
Another minor change comes in the keyboard, where the shift and delete buttons are now more prominent and easier to discern.
There are also new options in Calendar and animation tweaks to the Control Center and Messages.
Perhaps the most exciting change coming wrapped in iOS 7.1 is iOS in the Car. This new features allows you to connect your iPhone to compatible cars and display iOS content like maps, directions and messages on the navigation screen.
The other exciting news surrounding the coming iOS update is a promised fix for the infamous 'white screen of death'. This glitch has been causing many users to suffer unexpected reboots and crashes. Users of the iPhone 5S, iPad mini with Retina and iPad Air have all reported this problem.
If your Apple device's problems can't be fixed by an iOS update, call Geek Rescue at 918-369-4335 or come see us. We fix hardware and software problems, as well as malware infections and more.
February 10th, 2014