Tablet Showdown: Kindle Fire HDX Versus Apple iPads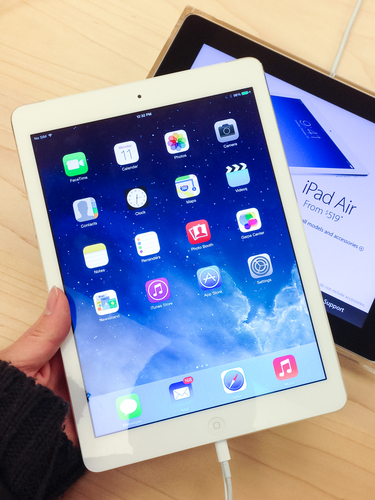 About a third of Americans over the age of 18 own a tablet. That kind of wide spread adoption means there's always a large portion of people in the market for a new device. The most popular options are generally regarded as the Apple tablets, but Amazon's offering of the Kindle Fire has gained a fair share of the market. At Gizmag, Will Shanklin pitted the Kindle Fire HDX 8.9 against both the iPad Air and the Retina iPad Mini. Here are the results.
The first thing most consumers look at when buying a tablet is screen size. These three represent the full range of options. The iPad Mini at 7.9-inches is the smallest of the bunch. The Kindle Fire HDX offers an 8.9-inch screen, while the iPad Air is a full-size 9.7-inches. While each offers high resolution displays, the Kindle is actually the sharpest. It features 339 pixels per inch, compared to 326 on the iPad Mini and 264 on the iPad Air. The nod also goes to the Kindle for color accuracy.
In the actual construction of the tablets, the Apple products boast that familiar anodized aluminum, while the Kindle is matte plastic.
All three devices feature typical battery life of about nine to ten hours, which is outstanding. And all three feature powerful processors that are more than capable of handling your typical uses.
The most notable difference between these tablets is the app store. While the Apple tablets have the largest selection of apps, the Kindle suffers a bit from limited selection. Amazon's Appstore features fewer options than Google Play, but for most users that won't be a big issue. All the most popular apps, like Facebook, Twitter, Netflix, Candy Crush and Angry Birds are available. The advantage for Kindle adopters is the inclusion of the Mayday button, which allows you to instantly connect with a customer service representative. Don't worry, while you can see them, they only see your screen.
Apple users will have Siri and those other familiar services all starting with 'i'. There are also Google services apps available that aren't for the Kindle.
The cost of each device will make the decision for many users. The Kindle Fire HDX is the cheapest retailing at $380 for the 16 GB model. The 16 GB Retina iPad Mini starts at $400 and the iPad Air at $500. You're getting a top of the line tablet with any of these choices, but that's understandably not always worth the money.
Regardless of what tablet you choose, Geek Rescue fixes it when you have problems. For malware, software or hardware issues, call us at 918-369-4335.
January 29th, 2014