Apps And Tips To Secure Your iPhone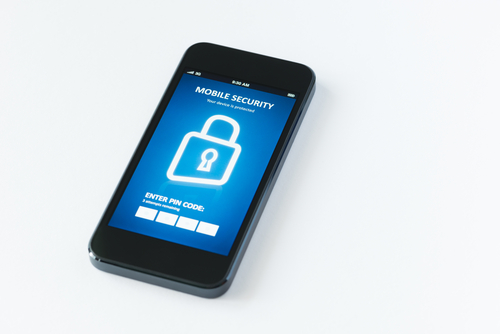 Previously, we outlined three security vulnerabilities that exist on your iPhone. With malware and hackers targeting iPhones more than ever, you not only need to know where you are vulnerable, but also how to protect your device. Steve Bell of Bullguard has a list of tactics and apps that will improve the security of your iPhone.
This isn't technically an app, although there is one available. Find My iPhone is well-known, but it's an indispensable tool. To activate it, go to your iPhone's settings, then select 'iCloud' and check the 'Find My iPhone' option. Then, if your phone is lost, you'll be able to log-in to iTunes and see its current location, display a message on its screen, play a sound, lock it or wipe it clean. The Find My iPhone app lets allows you to find other iOS devices from your iPhone. Also, consider using GadgetTrak, which offers similar features to Find My iPhone but will also use your phone's camera to take a picture of its surroundings or its thief.
There are a large number of iPhone users that don't lock their phones with any type of passcode. While locking your phone doesn't provide robust security, an unlocked phone is a much more attractive target for criminals. Set a passcode by going to the general settings menu and selecting 'Passcode Lock'. It's also important to make sure that no one can use Siri unless your iPhone is unlocked. This is a slight security vulnerability that can be fixed by turning your phone on to the passcode screen and sliding the Siri slider to off.
Using your computer to back-up data is a great idea in case your phone is lost or stolen or data is corrupted. But, storing it unencrypted makes it easy for hackers to steal it if they gain access to your computer. Make sure when you sync your iPhone or iPod to your computer with iTunes, you encrypt the data you back-up.
If you regularly connect to public WiFi and want to be able to log-in to online accounts or shop online with your phone, you need this app. A VPN encrypts the data you transmit while connected to a wireless network so it can't be intercepted and stolen. Hotspot Shield also protects you from spam, phishing and malware. Using a unsecured network is a common way your identity is stolen or device infected. Using a VPN is a great way to protect yourself.
Sometimes, the best defense against cyber crime is to be smart about how you use your iPhone. Don't download apps outside the official app store, don't download email attachments and don't enter personal information over an unsecured network. Avoiding the cause of issues helps you stay safe.
If any of your devices are having issues, like slow performance or malware infection, come by Geek Rescue or call us at 918-369-4335.
January 24th, 2014