Rumors About Microsoft's Next OS, Windows 9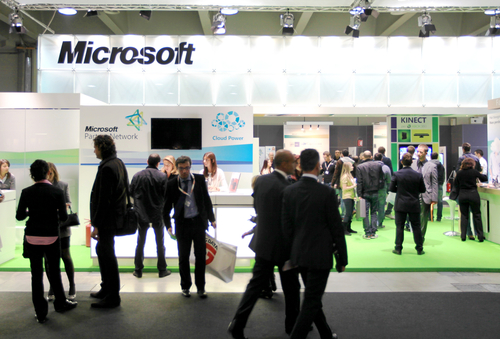 Windows 8 was officially released for general availability in October of 2012. Now that users have had more than a year to familiarize themselves with the operating system, it's safe to announce that Windows 8 is officially a disappointment. Common complaints are the lack of a Start menu and that Windows 8 seems built more for mobile users than desktop users. Based on rumors about Windows 9, Microsoft is listening to users' complaints and making the necessary changes for their next operating system offering. Michael Endler of Information Week published some of the well-known rumors about Windows 9 and what you can expect from Microsoft's next OS.
Windows 8.1 reintroduced the Start button, which was missing from Windows 8, but Windows 9 will bring back the feature that users clamored for, the Start menu. This immediately makes Windows 9 more attractive to desktop users and makes it more compatible for use with a keyboard and mouse. In addition, Modern apps, which are found as tiles on the start screen of Windows 8, will be able to run in floating windows like legacy apps in Windows 9. Also, expect the sharing and streaming of data to become even easier. Windows 8 introduced SkyDrive. Windows 9 will use a unified code base for all Windows platforms to make sharing across devices and service simpler.
We're currently in the rumor stage for Windows 9, but Microsoft will host a BUILD conference in April for developers. An official announcement is expected on Windows 9 at that conference with a release for the operating system expected one year later. Windows 7 released in 2009, Windows 8 came out in 2012 and the three year cycle of Microsoft OS releases is expected to continue.
By bringing back the Start menu and launching their new OS as Windows 9 instead of as a new version of Windows 8, Microsoft seems to be admitting that their Windows 8 endeavor was a misstep. The upgrade to 8.1 is available for free to Windows 8 users, but few have bothered to upgrade. This might seem to suggest that many users prefer Windows 8, but Windows 7, which is now more than four years old, has been adopted at an impressive rate for an older operating system. It seems many Windows 8 users would prefer to completely abandon that operating system for one they trust than to invest more time in an upgrade. Could this mean longer support life for Windows 7? That remains to be seen, but Microsoft recently announced the end of support for Windows XP despite the fact that many users still use it as their primary OS.
Windows 9 is still more than a year away from being released to the public, but due to the perceived limitations of Windows 8, there's already a demand for it. More news and reports about the upcoming operating system will no doubt be leaking out slowly over the next few months.
Regardless of what operating system you use, Geek Rescue is the place to fix any problems that you run into. For hardware, software, virus or bug fixes, call Geek Rescue at 918-369-4335.
January 16th, 2014