New Form Of Ransomware Will Soon Infect Computers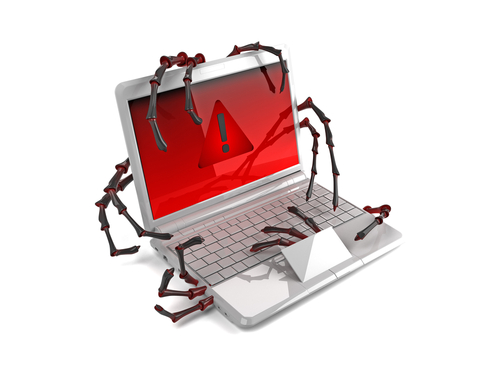 Ransomware is malware that takes control of a user's computer and demands a payment to decrypt files. The most famous example of malware is currently Cryptolocker, which first began infecting users last fall. Since then, similar forms of ransomware have been springing up more and more, like the copycat Cryptolocker that targets P2P users. Danielle Walker of SC Magazine reports that the latest form of ransomware hasn't yet been released, but is expected to be even more dangerous than Cryptolocker.
The name of the new malware is Prison Locker or Power Locker. Security experts first learned of its existence by monitoring underground forums where hackers gather to produce and sell their malware.
Prison Locker performs similarly to other ransomware. When a user is infected, a display window opens that can't be exited. Other functions of Windows are disabled, as well as the user's Escape key, Task Manager and Control-Alt-Delete. A user is locked out of their own computer and told they have to pay to regain control. While they're locked out, files are also encrypted making it impossible for users to access their own data.
The reason many are calling Prison Locker and bigger threat than Cryptolocker is its use of more complex encryption. Prison Locker uses multiple encryption levels. The first of them, called BlowFish, generates a new key for each file it encrypts. That means it has to be broken, or decrypted, one file at a time. In addition, each BlowFish key is encrypted through another method with a unique key for each computer infected. All of this encryption is perceived to be "unbreakable".
The current asking price for Prison Locker is $100, which suggests it will be widely used soon. The other takeaway from these reports is that ransomware is on the rise. Because of its invasive nature and the ability to directly profit off of each infection, criminals will be using ransomware more often and producing more throughout 2014.
If your computer is infected with any type of malware, call Geek Rescue at 918-369-4335 for help.
January 8th, 2014