Could Facial Scanning Be Apple's Next Security Feature?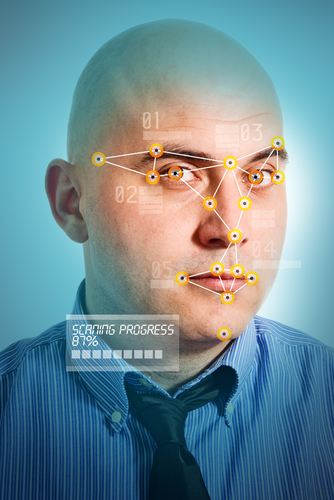 Apple introduced Touch ID as a security feature that recognizes a user's fingerprint to unlock the iPhone 5S. That feature has come under scrutiny after security experts and hackers uncovered flaws and ways to by-pass it. Some users have also complained that Touch ID doesn't always recognize their finger, or it takes too long to scan. Soon, Apple users may not have to worry about scanning fingers at all.
Lance Whitney, of CNet, reports that Apple has been granted a patent on an idea that would allow facial scanning to replace the current Touch ID feature.
The facial scanning function, which was patented under "Personal computing device control using face detection and recognition", is still in its infancy. It appears, however, that Apple plans to make it a security feature on future products.
In many ways, it works the same as Touch ID does for your fingers. A user would start by scanning their own face and the face of anyone else they want to have access to their smartphone or tablet. The scan would record the shape, texture, color and size of your features and store them. Then, to unlock the device, you would have to again scan your face. Only registered users would be able to unlock the device, while unauthorized users would be stuck at the lock screen.
Calls, emails, texts and other notifications would also be locked behind the facial scanner. So, if a call comes in, your smartphone would scan your face before allowing you to answer.
Many of the same security flaws and workarounds that existed with Touch ID after it was introduced are still possible with facial scanning. A password would likely still act as a back-up for situations where the facial scan didn't work, which opens the door for hacking. But, this is another interesting step for improved security on mobile devices.
If you'd like to improve the security on any of your devices, or you're having problems like broken hardware, slow performance, or malware, bring your device to Geek Rescue or call us at 918-369-4335.
December 3rd, 2013