The Capabilities Of Security Within The Cloud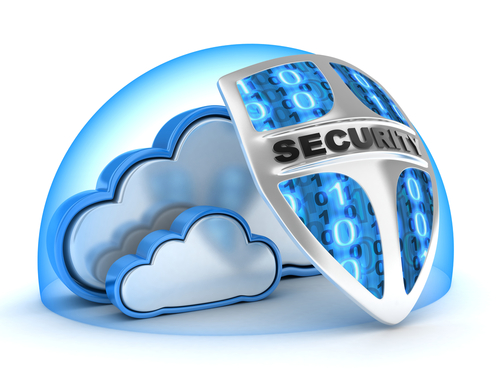 Cloud computing holds a number of advantages for businesses, but some are still apprehensive citing security concerns. Ricky Ribeiro, of BizTech Magazine, spoke with security expert Kurt Roemer, to uncover how companies can stay secure while using the cloud. Here's a look at the most compelling information.
In order to properly secure your company's data using an entirely physical infrastructure, your security budget has to be incredibly large. Because of this, security in the cloud is, in many ways, an improvement because it takes a smaller budget to put necessary security in place. A company needs to diagnose their security needs and speak to a professional cloud provider, who can manage their cloud services and provided the needed security.
A hybrid cloud set-up allows a business to use both a private cloud, which can be organizationally owned or managed by a cloud provider, and public cloud services. Security provisions must be in place in both the private and public cloud to keep sensitive data safe, whether it's being stored or passed between clouds. To ensure security, connection points between the clouds need to be automated.
Mistakes of cloud security
While cloud computing offers an alternative to the traditional data center, it can't be managed the same way. When IT departments view the cloud the same way they'd view physical machines, it seems that private clouds are the only viable option. It's true that the public cloud isn't right for every application, but they can be used effectively in some situations to increase the cost-effectiveness of the cloud. Data security needs to be diagnosed to decide what is appropriate for the public cloud and what needs the added safeguards of a private cloud.
The downfall of cloud security comes in many forms that will be familiar to those with experience in traditional data centers. Weak passwords, account sharing and absence of encryption all lead to common security problems in the cloud. There are a number of protection options in the cloud to overcome these concerns, however. Multitenant administration, delegated responsibilities, distributed lifecycle management and security automation can all help you overcome typical user weaknesses.
If your business isn't using cloud technologies yet, you're falling behind your competition. To find out how cloud computing helps make your business more efficient, call Geek Rescue at 918-369-4335.
November 22nd, 2013