What To Do If Your Facebook Account Is Hacked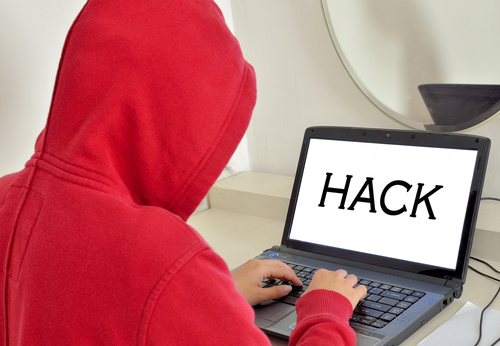 Your Facebook profile is an appealing target for cyber criminals. With access to your profile, they immediately have access to all of your friends also. A hacked Facebook account has led to the hacker asking for money from Facebook friends, posting malicious links on friends' walls and other suspect behavior.
Andy O'Donnell, of About, notes that you're usually not the first to find out you've been hacked. A friend may text you to ask about an odd status update or message. When you try to sign into your account, either you'll notice that someone else has been posting messages as you, or you'll be locked out completely. If you believe you're account has been hacked, follow these steps.
Go to facebook.com/hacked, which is the Facebook Account Compromise Reporting page.

Click 'My Account is Compromised."

You'll be taken to the 'Identify Your Account' page where you'll be asked to enter your email address, phone number, or your name and the name of a Facebook friend.

Follow the on-screen instructions.
Once you've re-gained access to your account, you'll want to un-do anything that the hacker did. First, change your password. Take this opportunity to make it stronger by using upper and lowercase letters, numbers and symbols. Check your apps page to delete any suspicious apps the hacker may have added. Be sure to tell all of your friends that your account was hacked so they don't follow any links the hacker may have sent them.
After you've taken care of any issues on Facebook's site, take some time to think about how your account was compromised. Malware on your computer can result in hacked accounts, so a full-scan of your hard drive may be in order.
If you believe your computer is infected with malware, call Geek Rescue at 918-369-4335. We remove malicious programs like malware, Trojans and viruses from any device and have security options to help protect you from future attacks.  
October 2nd, 2013