Use Chrome Extensions For A Better Browsing Experience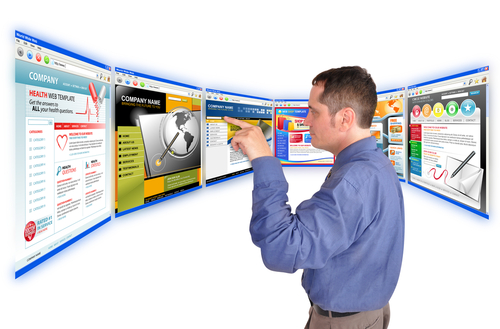 There are three main choices for an internet browser. Internet explorer from Microsoft was the top choice for quite some time, but competitors Mozilla Firefox and Google Chrome have taken a bite out of the market share. Chrome is now the most used browser, but many people aren't taking advantage of extensions to use it at full capacity.
Extensions are tools you add on to your existing Chrome browser. They enhance your productivity by making tasks you already do easier. There are ad-blockers, screenshot tools, password auto-fills and social media help. Best of all, many of the top extensions are free to install.
Paul Mah, of CIO, has a list of some of the best Chrome apps currently available, but not all of his choices are free.
We've all had moments when a screenshot of our browser would be helpful for one reason or another. With this extension, you get to choose what area of the screen you want a shot of, and include annotations for reference. 
This extension allows you to post updates to all of your social media profiles without having to navigate to each page. When you find something you want to share, just use Buffer to schedule your posts across all of your profiles. It even tracks metrics so you can see how you're doing. 
Your operating system may not have the capability to snap browser windows to each side of the screen so each is viewable. With the Dualless extension, you'll always be able to arrange Chrome's windows the way you need them. 
Sites that still use Flash slow down your performance, but with this extension, Flash on any site is automatically blocked to keep your browsing experience fast. 
When you come across a word you are unfamiliar with, just double click and this extension provides a small pop-up definition. You will have to specifically allow Chrome to open pop-ups when you double click, however. 
The name is a little odd, but this extension proves to be incredibly useful. If you accidentally close a tab, you'll have the ability to search through a list of every closed tab you've been through to find it again. The list is organized by when the tab was closed, but is searchable by keywords to help. 
The Chrome Web Store offers thousands of options for you to customize your browser and optimize your experience. It's available by going to the Settings page and clicking Extensions.
Should you be having trouble with your internet, or the device you use to access it, call Geek Rescue at 918-369-4335. Our knowledgeable techs are available to fix whatever problem you may be experiencing.
August 23rd, 2013