Scam Text Claims Your Email's Been Hacked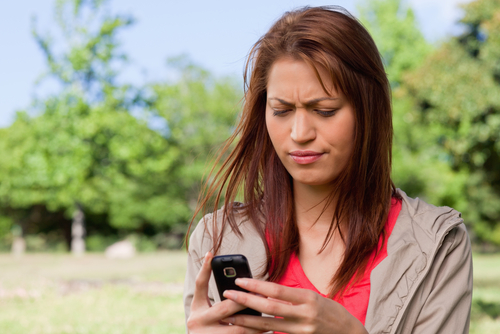 Imagine your text alert on your smartphone goes off. You eagerly check your new message and find that it's from an unknown number telling you that your email account has been hacked. The message informs you that you'll need to text back a word or phrase that they give you, likely to verify your identity or something. What do you do next?
The Federal Trade Commission is warning the public not to text back. These text messages are part of a new scam and the target is your personal information.
When you reply to these texts, the scammers gain information about you and your smartphone. This gives them the tools they need to access your data and compromise your accounts.
Even though plenty of people around they world learn the unfortunate news that their email has been hacked, there probably aren't many, if any at all, that are warned via text message from their email provider. If you are contacted about a compromised account, be it your email, bank account or credit card, the company will likely do it on a more secure channel.
These text messages may also include a link for you to follow for more information or continue the process of fixing your email. These links are tempting as you want to find out more information, but don't click them. Just by following the link, you'll likely be installing malware onto your device, which hackers use to monitor your activity and steal your data.
What you can do is alert your phone's provider about the message. Most of the large providers have a spam number you can call, or forward these text messages to.
If you feel that malware, or any other type of malicious software, has been installed on your phone or your smartphone is just not performing like it should, contact Geek Rescue at 918-369-4335. We fix smartphones.
August 23rd, 2013